When the tread on your tires has started to wear or in my case, when a tire keeps going flat, consider replacing your tires with used golf cart tires.

I live in a golf cart community, so there are several golf cart businesses. Some of which only sell new parts and others have some golf cart salvage parts and tires.

You need to ask if they have used tires, otherwise they will only tell you about the new ones they have.

Different golf cart businesses have different salvage parts.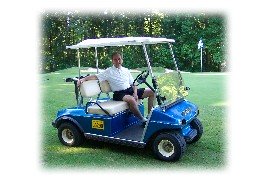 The one place where I was able to find a good used golf cart top did not have any used golf cart tires.
So I kept calling around until I found one.
Find out how that worked for me and how it saved me some cash.
Used Golf Cart Tires

Thanks for subscribing to Golf Cart World.
New!

Comments Have your say about what you just read! Leave me a comment in the box below.