Charging Deep Cycle Batteries

Now that spring is back, our golf cart is getting lots of good use - on and off the golf course.

Which means I need to pay attention and make sure it is fully charged and ready at a minute's notice for when the golf course is calling me :)

Charging your deep cycle batteries correctly can extend the life of your batteries and save you lots of money so that you don't need to replace your batteries as often.

Good golf cart battery charging practices is one of the easiest and most important golf cart battery maintenance tips.

The two most important things to know are: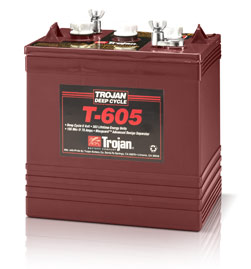 1. Golf Cart Battery Charging needs to be done after every use.
Even if you only use it for 10 minutes to run to the store or or in my case, to the driving range.
2. Never run your batteries until there is no charge left.
It is not a good thing when you see the golf cart battery charge indicator flashing. This is called a deep discharge and this practice can shorten the life of your batteries.
And in some cases if you run the batteries down completely, you will have difficulty re-charging them. Deep cycle batteries need a little bit of charge left to take a charge from your battery charger.
For more tips on charging your golf cart batteries click here: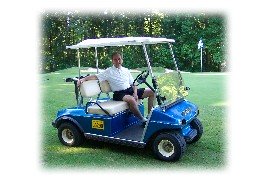 Charging Deep Cycle Batteries

Thanks for subscribing to Golf Carts Etc. Newsletter.
Bill Degner
New!

Comments Have your say about what you just read! Leave me a comment in the box below.