Stay Cool and Shaded
The one day I am free to play golf until the sun goes down, happens to also be the hottest day of the summer. After 36 holes of golf in almost 100 degree weather I found out what heat exhaustion is. I don't want that experience again and I don't want anyone else to either.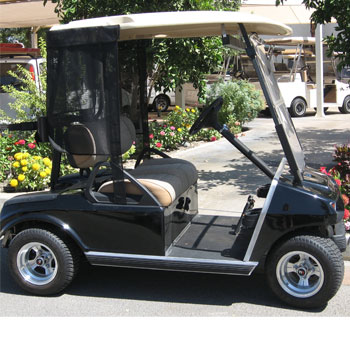 Of course it's important to keep hydrated with lots of water - not soda or pop (they actually dehydrate you), but staying out of the sun and in the shade is also important.

Did you know that there is an easy to attach golf cart accessory that provides not only shade, but can also decrease the temperature of your golf cart?

The fine mesh fabric blocks the sun but not the breeze so the air can move and the golf car can stay ventilated.

If you want cool and comfortable check out this golf cart accessory here:

P.S. Hit the Facebook Like Button in the Left Upper Corner if You like the page.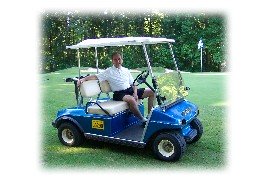 Thanks for subscribing to Golf Carts Etc. Newsletter.
Bill Degner