Prevent Premature Dullness ... I mean for your Golf Cart Windshield

How do you prevent your golf cart windshield from becoming dull or hazy?

Golf cart windshields are made of acrylic or polycarbonate material. I'll just state the obvious - they are not made out of glass. Which means you can't clean them like you would glass windows or glass windshields.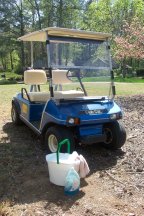 The number one piece of advice for cleaning your golf car windshield is do not use ammonia based products - like Windex.

These products will eventually cause the windshield to become dull or hazy.

You can use warm water and mild soap detergent with a soft cloth. Wipe the windshield down gently. If there is alot of dirt on the plastic, applying pressure can cause the plastic to scratch.

This goes for drying the windshield as well - if there is any piece of sand or dirt left, applying pressure on the plastic can again scratch it. Just dab it dry.

For other tips on cleaning and maintaining a new looking golf cart windshield click here: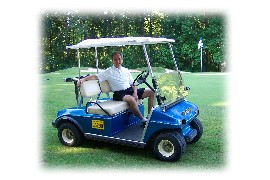 Golf Cart Windshield

Thanks for subscribing to Golf Carts Etc. Newsletter.
Bill Degner
New!

Comments Have your say about what you just read! Leave me a comment in the box below.