Golf Cart Electrical Wiring Diagram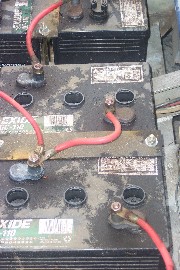 A golf cart electrical wiring diagram is essential for those who, like me, do their own electric golf cart repair. So if you landed on this page after an internet search you are wanting to know, "How can I get golf cart wiring diagrams?"
Of course to get the right diagram you need to know the make and model of your cart and the year it was made. I have found that the Buggies Gone Wild forum posts many of electrical wiring diagrams for most of the common electric golf carts - so you may want to try there first.
Golf Cart Wiring Diagram
You can find a golf cart wiring diagram at most of the golf cart manufacturers websites (except for Club Car) by going to their service manuals. Click here for a list of links to the most common golf cart repair manuals: Golf Cart Repair Manuals
Club Car Wiring Diagram
As an owner of a Club Car, I searched all over for a Club Car wiring diagram since they are available for just about all other golf carts. After many hours of wasted time on the net, I finally just "surrendered" and bought a Club Car manual. Their information is copyright protected, so that is why you can't find a diagram or picture and if I legally could I would post one for you since the cost of a new manual is around $75 - yikes. If you'd like to find out how I got mine for $15 click here: Club Car Manual
Go from Golf Cart Electrical Wiring Diagram to Golf Cart Repair FAQ

Go from Golf Cart Electrical Wiring Diagram to Golf Carts