Golf Cart Organizer

Like everyone else, I just threw my range finder, cell phone, wallet and keys in the glove compartment.  Which means all this stuff is just rattling around and there has been a time or two when one of those items has found itself on the ground ( I may have been taking a corner too sharp.) 

When I found this golf cart organizer I knew it would be the solution for putting everything in one place.   The ReadyCaddy keeps all of your accessories all in one place and easy to access.
It comes with adapters to fit 3/4", 1" and 1-1/4" roof rails, ensuring it fits ALL fleet carts, and virutally all custom carts.
If you are looking for a sturdy organizer that doesn't move or have your stuff jumping around check this out ...
Ready Caddy Golf Cart Accessory Organizer
Cell Phone Mount
This universal cell phone mount will keep your cell phone handy but hold it tight even when you're going over bumpy terrain.
It attaches almost anywhere - but put it on the strut of your front windshield and you can use your phone for your golf GPS.  Convenient and close to reach it for a quick look or short phone call. The flexible grasp means it can fit just about any cell phone. 
It rotates 360 degrees for a horizontal view without having to remove your device. 
Universal Phone mount holder for Golf Cart, Bikes, Cars and More
Netting Organizer
Get your bulkier stuff up and out of the way with this net organizer.
It fits the latest models of E-Z-Go and Club cars.  
Use it for shopping or running errands or to just get your jacket out of the way. 
Mesh Storage Organizer (2 Pack)
 Pocket Organizer
Waterproof polyester fabric has 4 pockets to carry your cell phone, range finder, keys or wallet.
It attaches with velcro and has a flap that covers your personal items for extra protection.  You can place it on either the front dash or on the back sweater basket. 
Amazon carries it for less than $10.

CELL-CADDY Golf Cart 4-Pocket Cell Phone Storage
Go from Golf Cart Organizer to Golf Cart Accessories
Return to Golf Carts Etc. Home Page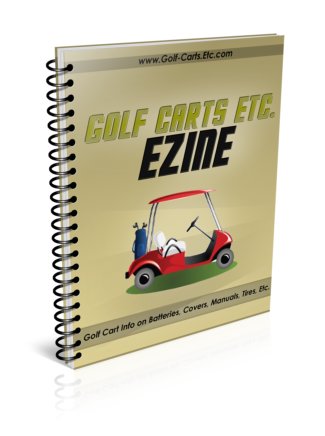 If you are interested in the free Golf Carts Etc. Newsletter you will find information and updates on:
√ Golf Cart Accessories and Products
√ Golf Cart Repair FAQ
√ Golf Cart and Battery Maintenance
√ Electric Golf Cart Reviews
√ Golf Cart Parts
√ Golf Cart Tires
√ Golf GPS Reviews
.... and more. Your e-mail information will never be shared with anyone else. Simply sign up here: