Vampires, Twisters and Storm Troopers
And I am not talkin' about Dracula, tornadoes, or Star Wars .... What I am talkin' about is what can turn your ordinary golf cart into something truly custom. There isn't a lot of ways to really jazz up one's golf cart to give it that custom look and feel but ... the one that gets my attention the most are custom golf cart wheels.
Custom Golf Cart Wheels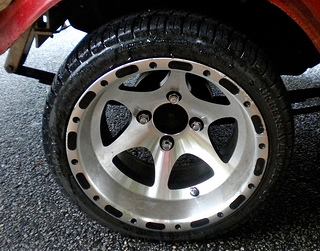 The number or thickness of the spokes provides lots of variety to the style of the wheel. So does the finish or combination of finishes. Of course the size and type of tire will determine what type of wheel is needed for the cart.

Check out some pictures to find out which style is your favorite

Custom Golf Cart Wheels

P.S. Hit the Facebook Like Button in the Left Upper Corner if You like the page.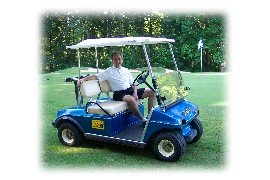 Thanks for subscribing to Golf Carts Etc. Newsletter.
Bill Degner