Hello


Three Top Tips for Choosing a Golf Cart Enclosure
If there was one golf cart accessory I would recommend to a golf cart owner it is a golf cart enclosure. This accessory extends the number of days and months that you can use your cart so that you can be comfortable on days that are rainy or cold.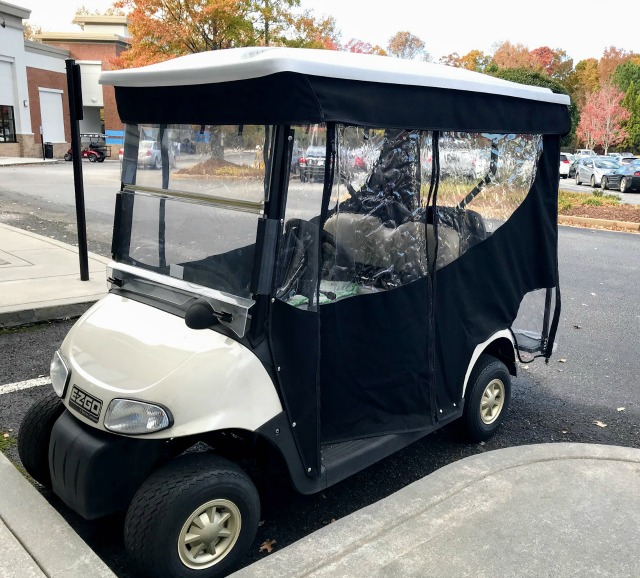 Most enclosures can be left on year round making them easy to use when the temperatures turn cool or when an unexpected shower appears.

Your Guide to Golf Cart Enclosures
1. Custom or Universal

Custom golf cart covers allow you to choose from many different designs and color combinations. Custom enclosures are often made from durable, fade and mold resistant Sunbrella fabric and are specific to your golf cart make and model. A universal enclosure is one solid color with limited color options of black, khaki, and navy blue and will fit most golf carts based on the length of the roof.

2. Attachment Options

When the sides are down you don't want your panels flopping in the wind. Panels are secured either by snaps or hooks. I find the hook system easier to attach.

3. Size of Your Enclosure

The size of a universal or custom golf cart enclosure is dependent on whether it is a 2 passenger or 4 passenger golf cart and the size or length of the top or roof. Some 4 passenger golf carts may not have an extended top. Be sure to measure the length of your roof before ordering a cover.

For more tips go to ...

What's the Best Golf Cart Enclosure for You

P.S. Hit the Facebook Like Button in the Left Upper Corner if You like the page.

Golf Carts Etc.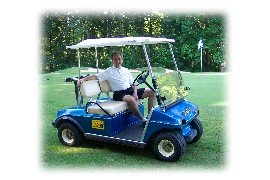 Thanks for subscribing to Golf Carts Etc. Newsletter.
Bill Degner