Hello


3 Top Tips for Maintaining Golf Cart Battery Cables
My daughter was driving her golf cart and returning from a grocery store run when suddenly her golf cart stopped.  The batteries were fully charged and yet the golf cart would not go.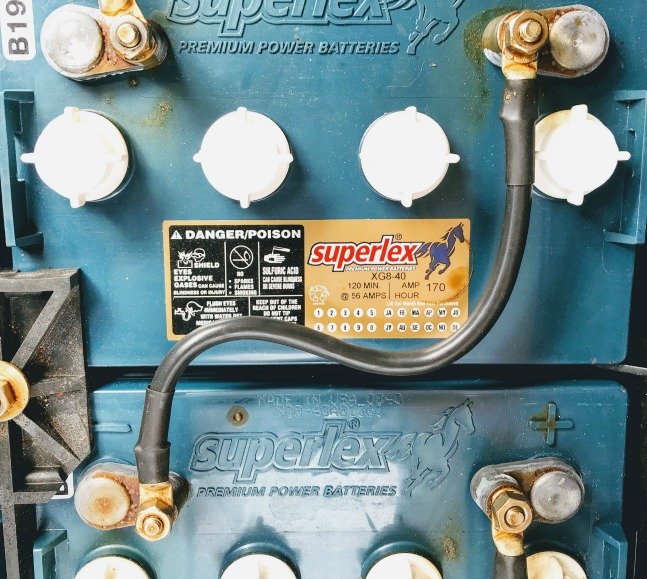 As soon as I lifted the seat to look at the batteries, I pretty much knew what the problem was. The battery cables and terminals were full of corrosion. It is important to keep the cables and terminals clean to keep the power flowing between the batteries and to extend the life of your electric golf cart batteries. 



Corroded or frayed cables can cause power to the golf cart to be disrupted at any point as can loose terminal connections.   Here are 3 top tips to maintaining golf cart battery cables for optimal performance. 





1. Clean Your Golf Cart Battery Cables



Clean your corroded golf cart battery cables with a spray on battery terminal cleaner.  This product helps to loosen the corrosion. It turns red if acid is there and turns yellow once the acid or corrosion is neutralized. Once it is neutralized just wipe it off with a rag. Always protect your hands and eyes with gloves and eye goggles when working with golf cart batteries.

2. Check for Loose Connections and Tighten all Terminals

Any loose connection on the battery terminals will prevent power from flowing and can cause intermittent problems to your cart or prevent it from running at all. Check and tighten each of the terminals.



3. Replace Frayed Golf Cart Battery Cables



Inspect for cracked golf cart cables and for any exposed wire. This golf cart part should be replaced right away.



For more details and how to's check out ...




How to Clean, Tighten and Replace Golf Cart Battery Cables
P.S. Hit the Facebook Like Button in the Left Upper Corner if You like the page.
Golf Carts Etc.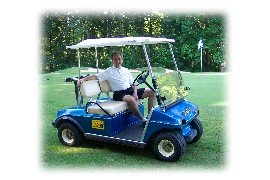 Thanks for subscribing to Golf Carts Etc. Newsletter.
Bill Degner