Do You Need a Golf Cart Repair Manual?
If you own a golf cart - whether you've just purchased one or have had one for years - it's inevitable that some day the golf cart won't start, may start and stop intermittently, or just won't have the power and zip it once had.

Golf Cart Maintenance and Repairs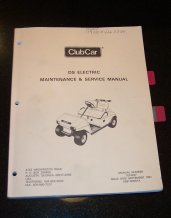 Golf cart repair manuals can help prevent problems down the road with specific maintenance tips and instructions or can help you troubleshoot when a performance problem arises. They range in price from under $40 to over $150.


However, investing in a repair manual can help you:

1. Recoup your repair manual cost by performing just one repair

2. Save time and frustration with specific instructions and diagrams

3. Protect yourself and your golf cart from dangerous fumes and acid

Find out how to get the right one for your specific golf cart make and model here:

P.S. Hit the Facebook Like Button in the Left Upper Corner if You like the page.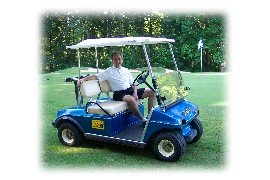 Thanks for subscribing to Golf Carts Etc. Newsletter.
Bill Degner