Combo Golf Cart Tires and Wheels
Is your golf cart in need of new tires? Then you might want to consider getting new wheels.
Are you thinking you'd like to jazz up your cart with some new wheels? Then you might want to think about getting new tires.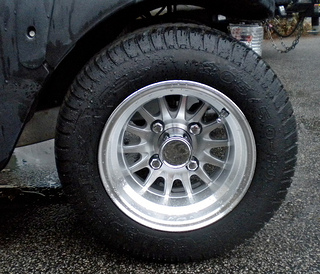 Why would you need to replace tires and wheels if only one of them is needing replacement? Well, if you are wanting custom wheels you don't want to put them on used tires with worn tread that will need to be replaced shortly. And if you are upgrading your wheels you don't want to put them on standard tires because it just won't do justice to the custom wheels or rims.

If you're tires need replacing, now is the time to consider a different size tire, a different tread and/or custom wheels. Mounting new tires on a golf cart is fairly easy if they come with the rims whereas replacing a new tire without a rim involves installing the old rim first.

Lastly, golf cart tire and wheel combos offer significant savings than if they were to be purchased separately plus you have the convenience of having the wheels already mounted on the tires:

Take a look at some golf cart wheel and tire pictures showing different treads and wheel designs here:

Why It's Smart to Replace with Golf Cart Tire and Wheel Combos

P.S. Hit the Facebook Like Button in the Left Upper Corner if You like the page.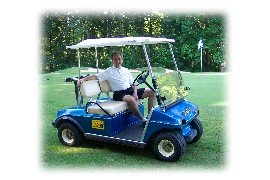 Thanks for subscribing to Golf Carts Etc. Newsletter.
Bill Degner