Hello


4 Reasons for Maintaining Correct Golf Cart Tire Pressure
At a recent visit to a friends house, we took a ride on their new "used" Club Car. As first time golf cart owners, I asked if they had ever checked the pressure on their golf cart tires.

When they answered in the negative, we took the cart on a ride to find some air.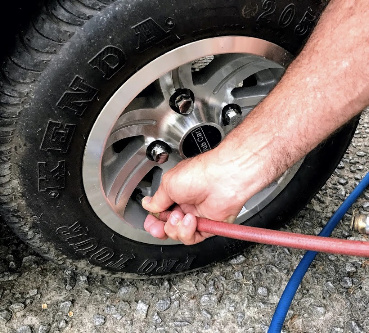 After checking the tire sidewall for the correct PSI (pounds per square inch) we found that their tires were down about 10 pounds.

It's a good practice to check your tire pressure regularly especially when seasons are changing such as in the spring. Cold winter temperatures can cause your tires to slowly lose pressure.

Benefits to Correct PSI
The benefits to maintaining correct PSI is not just for your tires. Low tire pressure can impact the performance of your cart in four ways:
1. Golf cart batteries have to work harder which can shorten their life

2. Ride becomes bumpier and not as smooth

3. Golf cart is unable to perform optimally and may have reduced power or speed

4. Increases tire wear so you have to replace your tires sooner



Find out ... When, Why and How to Maintain Correct Golf Cart Tire Pressure



P.S. Hit the Facebook Like Button in the Left Upper Corner if You like the page.

Golf Carts Etc.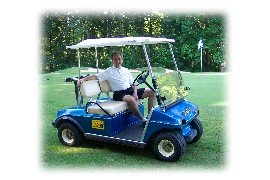 Thanks for subscribing to Golf Carts Etc. Newsletter.
Bill Degner