Hello


Improper Golf Cart Tire Pressure and Performance
I was talking to my friend Craig who has a 2012 EZ Go golf cart and loves it.... except that he said it just wasn't performing like it did when he first purchased it.
He told me he did regular golf cart battery maintenance - watering them regularly, cleaning off corrosion, charging it after every use etc.
"What about your tires?" I asked. He said he had never checked or monitored the tire pressure in all the years he owned his cart.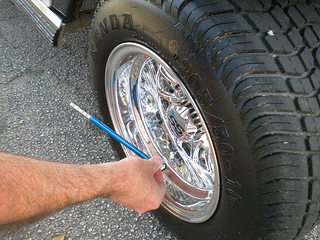 Golf Cart Tire Pressure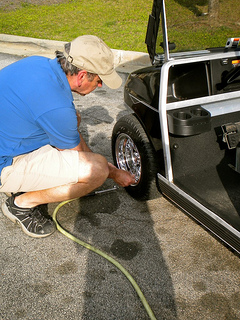 The pressure in your tires changes with the weather - it increases on hot days and decreases on cold days. Improper tire pressure leads to accelerated tire wear. Improper tire pressure also leads to poor golf cart performance.

Low tire pressure means that the batteries and motor have to work harder.

A week later, I saw Craig and he said his golf cart was performing like new - back to it's "old" ways. Lots of power and speed. Guess what? His tire pressure was low in all of his tires and now that the tire pressure was corrected it made all the difference in the cart's performance.


What's the Best Golf Cart Tire Pressure for Optimal Performance

P.S. Hit the Facebook Like Button in the Left Upper Corner if You like the page.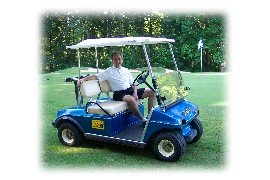 Thanks for subscribing to Golf Carts Etc. Newsletter.
Bill Degner