Tires and Tread
How do you know when it is time to replace your golf cart tires? Just like with car tires, it's when the tread has been worn down.
See how smooth the tire is? There are lots of good reasons why you don't want to be driving around your golf cart with smooth tires.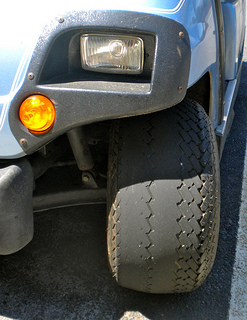 If and when it is time to replace your tires and you use your electric cart for golfing be sure to check with your local golf course to find out which treads are golf course approved and which ones are not.
Tire size and tread patterns will determine which tire your will buy.
Find out what size tires to get, what types of treads are available and who are the best manufacturers:
P.S. Hit the Facebook Like Button in the Left Upper Corner if You like the page.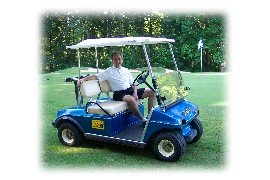 Thanks for subscribing to Golf Carts Etc. Newsletter.
Bill Degner