Golf Cart Tire Treads - Which One is Best for Your Golf Cart
Golf cart tires come in a wide variety of sizes and in a variety of tread patterns. Which tire tread is best for your golf cart depends on how it will be used. Here are the most common options available to golf cart owners.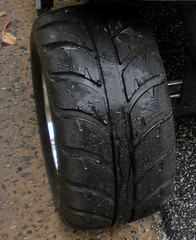 Three Types of Treads

1. Sawtooth Tread or Turf/Street Tire

A street/turf tire is the most common and is the standard tire tread that comes on a golf cart. This tread protects the fairways and turf and is for golf carts that are used for golfing or for driving around the neighborhood, on the street or on paved paths.

2. Knobby Tread Patterns

If you like to go off-road or into the woods this type of tire is best for you. The treads can be specific for driving in mud or sand and are often used in golf carts that have a lift kit. This tread type cannot be used on the golf course, so if you live in a golf community and are a golfer you'd have to leave your golf cart at home. The knob shapes determine how the tire performs on different terrains.

3. All Terrain Tires

All terrain tires/treads can handle mild off-road use and are more knobby than the sawtooth or street tires but smoother than an off-road one. For those who like to use their golf cart off road and on the street these tires would be best. However this type of tread can damage the fairways and are not allowed for golf course use.

For more tips on golf cart tire sizes and the importance of keeping your tires at the correct pressure .... Your Guide to Golf Cart Tires

P.S. Hit the Facebook Like Button in the Left Upper Corner if You like the page.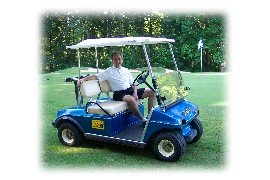 Thanks for subscribing to Golf Carts Etc. Newsletter.
Bill Degner