How to Change a Golf Cart Tire - After You Finish Your Game of Course!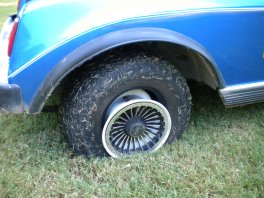 I have changed many flat tires on automobiles, but this was the first time that one of my golf cart tires went flat - and at an inopportune moment.

The day before Father's Day my son-in-law invited me to go golfing with him. Before we took off for the first hole, he looked at my golf cart and said, "Are you sure you want to take your cart and not mine?" Just because mine is 15 years older than his, doesn't mean it's any worse for wear and tear.

It was on the second hole when the tire went flat. Thankfully, we were close enough to the Club House to get one of their golf carts.

After finishing 18 holes, I went home to get my jack, socket set, and ratchet and would you believe I had an old used golf cart tire in the garage? There are reasons why my garage is filled with stuff I may need one day and this was one of those days.

If you want to know how to change your golf cart tire in case this happens to you, click here for pictures and step by step instructions.

How to Change a Golf Cart Tire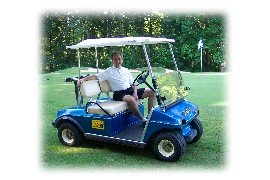 Thanks for subscribing to Golf Carts Etc. Newsletter.
Bill Degner
New!

Comments Have your say about what you just read! Leave me a comment in the box below.