Golf Cart Windshield Fraud, I Mean Fog
The other day I came across a golf cart that became a victim of golf cart windshield fog. See how hazy and foggy the polycarbonate is?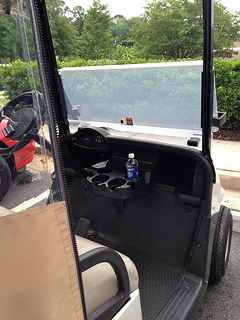 It's suppose to be nice and clear, just like your car windshield. However, unlike your car windshield, golf cart windshields are made of polycarbonate, not glass. They can scratch, crack, become dull, and turn hazy.

This windshield cannot be restored to it's original clarity.

So BEFORE you wash your windshield and to prevent your golf cart from becoming the next victim read what NOT to use and what you can use as cleaning products for this golf cart accessory:

P.S. Hit the Facebook Like Button in the Left Upper Corner if You like the page.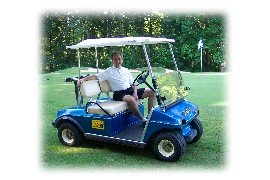 Thanks for subscribing to Golf Carts Etc. Newsletter.
Bill Degner