Hello


Staying Warm in Your Golf Cart
Now that colder weather has set in, keeping warm in your golf cart certainly can make for a more comfortable ride or round of golf.


Golf Cart Heaters and Seat Warmers
There are three different ways to protect you from the cold.

1. Use a Golf Cart Heater

Propane golf cart heaters require a propane cartridge and fit inside a cup holder on the dash. With the use of a golf cart enclosure your space becomes really warm very quickly.




2. Warm Up Your Golf Cart Seat

Simple seat blankets made of warm flannel cover up the cold plastic of golf cart seats to take off the chill. Lava seats have been around a long time - simply heat them up in the microwave before heading out and you'll have a warm seat for hours.

3. Invest in a Golf Cart Enclosure

Whether you choose a universal or a custom golf cart enclosure, the combination of an enclosure and a heater will keep you toasty warm on cold or rainy days.

Check out these options at:

Ideas for Keeping Warm in Your Golf Cart

P.S. Hit the Facebook Like Button in the Left Upper Corner if You like the page.

Golf Carts Etc.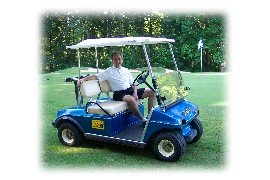 Thanks for subscribing to Golf Carts Etc. Newsletter.
Bill Degner