Used Golf Cart Batteries
Before buying a used electric golf cart with used golf cart batteries you want to know the condition of the batteries. Replacing a set of 6 or 8 volt batteries will cost around $500 dollars. Owners who are selling their used golf cart with a set of new batteries can ask more, while someone who has batteries that are several years old, should ask less if everything else is equal.
What Condition Are They In?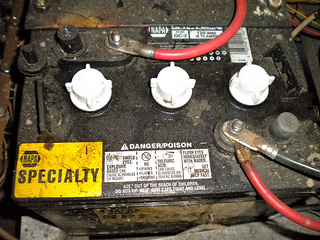 The condition of the batteries is based on more than just how old they are. Other considerations are:

1. How often did the owner check the cells for water levels

2. Was the golf cart charged after every use

3. Were the batteries allowed to completely discharge

Of course the answers you get may not be reliable or maybe the owner isn't even sure what kind of maintenance was performed or what kind of charging practice was used.

There are other ways to find out if these used golf cart batteries are in good, fair or need to be replaced condition. Get your answer and see a short video here: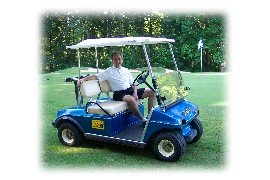 Thanks for subscribing to Golf Carts Etc. Newsletter.
Bill Degner