Correct Battery Charging Leads to Longer Battery Life
Recently we've had some work done on the house that is requiring the use of our garage - so out went the cars and the golf cart. Besides having wet seats in the morning thanks to heavy dew, the golf cart is not getting properly charged. It's eating me up, because I know better.
Electric Golf Cart Batteries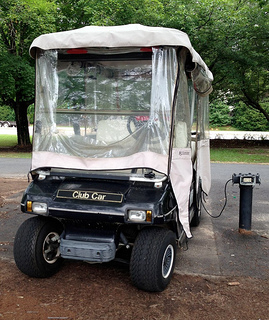 Instead of always having a full charge, it has sat in the driveway on half a charge. Why does this bother me? Why can't I just charge it up when all the stuff gets out of the garage?

The main reason is, that I am shortening the life of my So Not Cheap electric golf cart batteries.

Unlike batteries for computers, cell phones, etc, that work better after they've been fully depleted, deep cycle batteries operate more efficiently by keeping them fully charged ... all the time.

For more tips on correct deep cycle battery charging go to:

Correct Battery Charging for a Longer Battery Life

P.S. Hit the Facebook Like Button in the Left Upper Corner if You like the page.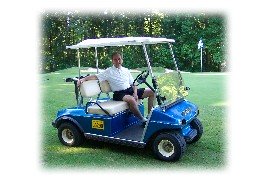 Thanks for subscribing to Golf Carts Etc. Newsletter.
Bill Degner