Steering You In The Right Direction
Golf cart steering wheels can add not only a custom look to your cart, but also a more comfortable and sturdy feel to your driving.

Comfortable and Custom Look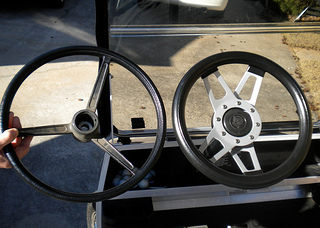 Since we bought our refurbished Club Car golf cart, I've been looking at upgrading the steering wheel to something more custom. A steering wheel can be specific to the golf cart make and model or universal. The ones that are universal may require an adapter kit specific to your golf cart make and model. Some wheels come as a kit with the adapter parts included.

Get step by step instructions for this upgrade and what features to consider when you purchase a new golf cart steering wheel:

Upgrade Your Golf Cart Steering Wheel

P.S. Hit the Facebook Like Button in the Left Upper Corner if You like the page.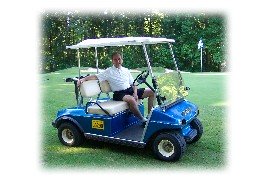 Thanks for subscribing to Golf Carts Etc. Newsletter.
Bill Degner