Hello


Customize Your Golf Cart - A Little at a Time
There are so many different ways to customize your golf cart - from adding diamond plate aluminum floors to installing front brush guards.


Easy to insert stainless steel rocker panels may just be the place to start or perhaps something more functional like fender flares that not only add flare to your golf cart but function as well by protecting your cart from kicked up gravel.


Front cargo clay baskets provide a place to haul and store gear and rear seat arm rests provide a place to hold your favorite beverage.

Whether you'd like one to protect the front of your cart or just like a rugged customized look, a golf cart brush guard can be appreciated by any golf cart owner whether it's for off roading or on the golf course.

Check out some cool pics and get ideas for customizing your golf cart ... your way.

Customized Golf Cart Ideas and Pics

P.S. Hit the Facebook Like Button in the Left Upper Corner if You like the page.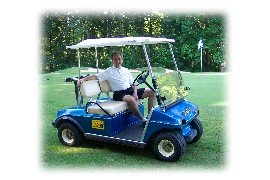 Thanks for subscribing to Golf Carts Etc. Newsletter.
Bill Degner