Finding Used Golf Cart Parts
There are many times when I have replaced worn or broken parts on my golf cart with used ones - used tires and wheels, used solenoids, and a used golf cart roof - are just some of them.
I have found these parts in a variety of ways - but one thing is for sure - I have saved lots of money by spending a little extra time.

Here are my three tips for finding used parts for your golf cart that may just help you keep some extra cash in your pocket:

Three Ways to Find Used Golf Cart Parts

P.S. Hit the Facebook Like Button in the Left Upper Corner if You like the page.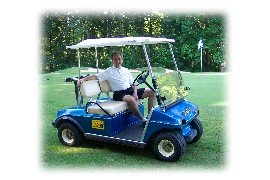 Thanks for subscribing to Golf Carts Etc. Newsletter.
Bill Degner