How to Prevent Golf Cart Battery Corrosion
One of the most damaging elements to golf carts and to golf cart batteries is the corrosion that builds up on terminals and the cables. Unless a golf cart owner performs regular maintenance and takes the time to clean the cables and terminals, safely and completely, there's a good chance you'll find that one day your golf cart just won't go.
Golf cart battery covers provide protection from golf cart battery corrosion.

Golf Cart Battery Covers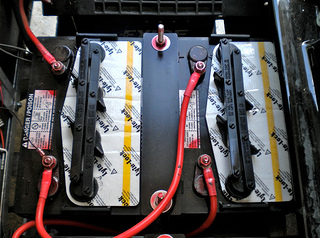 Instead of performing this somewhat tedious job how would you like to prevent corrosion from developing in the first place?

A golf cart battery cover is designed to absorb the initial vented electrolyte, neutralize it, and reduce the resulting stains and corrosion on and around the batteries.

Easy Installation - no need to remove brackets or cables

Protects your flooring and your equipment

Reduces corrosion on terminals

Neutralizes battery acid at the source



Wilson Lee from Lyte-Lock shares with us how battery covers work and why you would want them on your set of golf cart batteries. It's a small investment with big rewards:

Protect Your Batteries from Corrosion with This Simple Cover

P.S. Hit the Facebook Like Button in the Left Upper Corner if You like the page.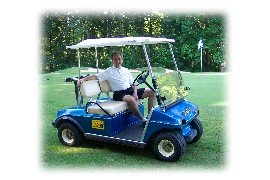 Thanks for subscribing to Golf Carts Etc. Newsletter.
Bill Degner