Prevent Golf Cart Battery Corrosion

You can prevent golf cart battery corrosion and reduce your maintenance with this easy to use product.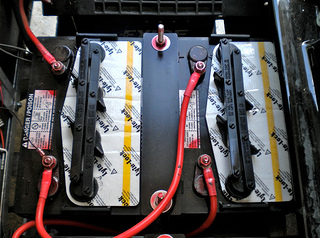 Wilson Lee from Lyte Lock instructs us on how battery covers can protect your golf cart batteries, golf cart frame, and garage floor.
1. Give a brief explanation of how battery acid gets on battery terminals and cables and what it does to them and to golf cart performance.

Vented Lead Acid batteries, used in most golf carts, are designed to allow Hydrogen and Oxygen gas that is created during charging to be released into the air. Unfortunately, battery acid also escapes thought these same vent holes if the water level is not properly maintained. Venting can increase as the battery ages or if the charger is not working properly. Lyte-Lock is designed to capture this vented acid at the source and neutralize the acid so that it cannot damage the golf cart or the flooring underneath the cart. This also reduces terminal corrosion since it limits the amount of acid that comes in contact with the terminals.


2. In what other ways does battery acid harm or damage items or floors.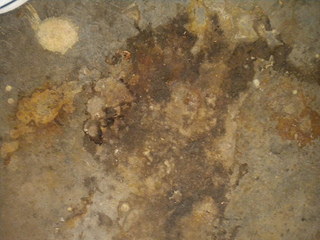 Once acid comes into contact with the floor it is permanently damaged. Cleaning it will not help. Acid can also corrode the battery rack and eventually eat through the steel. Capturing the acid before it has a chance to reach these areas seems to be the best form of protection.


3. What's the best way to protect battery terminals and cables from corrosion?

Battery corrosion is generally caused by oxidation of the acid on the metal terminals. This usually happens when acid wicks up the terminal or when acid comes in contact with the terminals after it is discharged through the venting holes. A silicone paste can be used on the terminals to reduce the wicking. If Lyte-Lock is installed and changed on a regular basis, acid from the vents should not come into contact with the terminals.

4. How do Lyte-Lock battery covers help to reduce golf cart battery maintenance and support golf cart battery performance?
Lyte-Lock is designed to prevent damage to your golf cart and your garage floor. It also promotes proper battery maintenance. Once you begin to see the amount of discharge that is coming from your batteries, it is a perfect reminder that it is necessary to maintain proper fluid levels in the batteries to improve their performance.

Also, anyone who has ever changed their own batteries can attest to the damage battery acid can cause to the frame. Many people have to use a hammer and chisel to remove corrosion from the battery rack in order to fit the new batteries back into place.

If used properly, Lyte-Lock can help protect your cart, your batteries, your battery cables, the frame, and your flooring.


5. Are there sizes for all golf cart battery sizes and makes?

Lyte-Lock is currently available in seven different configurations that fit most 6 volt, 8 volt, and 12 volt batteries.

6. How often do the battery covers need to be replaced?

Every battery is different. If you install Lyte-Lock on six new batteries, after some time you will notice that each battery will have a different rate of discharge. There is an orange indicator strip on each cover. When that strip starts to turn red, acid is present inside the cover. Lyte-Lock will continue to absorb acid even after all the neutralizing agent has been used and the strip turns completely red. Once this happens, you should change the cover in the next couple of months to be safe. On average, the covers should last six months to a year.


7. About how much does a set of covers cost and where can someone get them? Can they be ordered on-line?

Depending on the size, a set of covers will run around $40. 

Go from Prevent Golf Cart Battery Corrosion to Golf Cart Battery Maintenance


Return to Golf Carts Etc. Home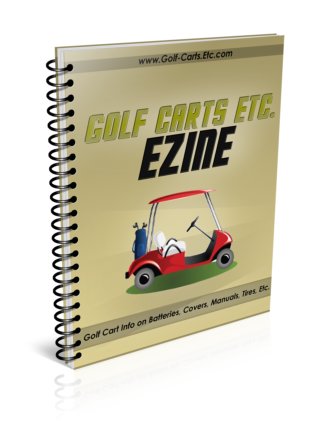 If you are interested in the free Golf Carts Etc. Newsletter you will find information and updates on:
√ Golf Cart Accessories and Products
√ Golf Cart Repair FAQ
√ Golf Cart and Battery Maintenance
√ Electric Golf Cart Reviews
√ Golf Cart Parts
√ Golf Cart Tires
.... and more. Your e-mail information will never be shared with anyone else. Simply sign up here: