Golf Cart Community

Consider a golf cart community if you love to golf or just love the idea of getting around in a golf cart instead of a car. There are many golf cart communities in the United States - especially where there is a heavy seniors population such as Florida and Arizona.

Golf course communities make it convenient to get a quick 9 or 18 holes in on a weeknight or during the weekend. Instead of spending time traveling to the golf course, you can be actually playing in minutes.
Golf Cart Instead of a Car

Besides offering lots of opportunities for golf, a golf cart community also offers the use of golf carts for transportation.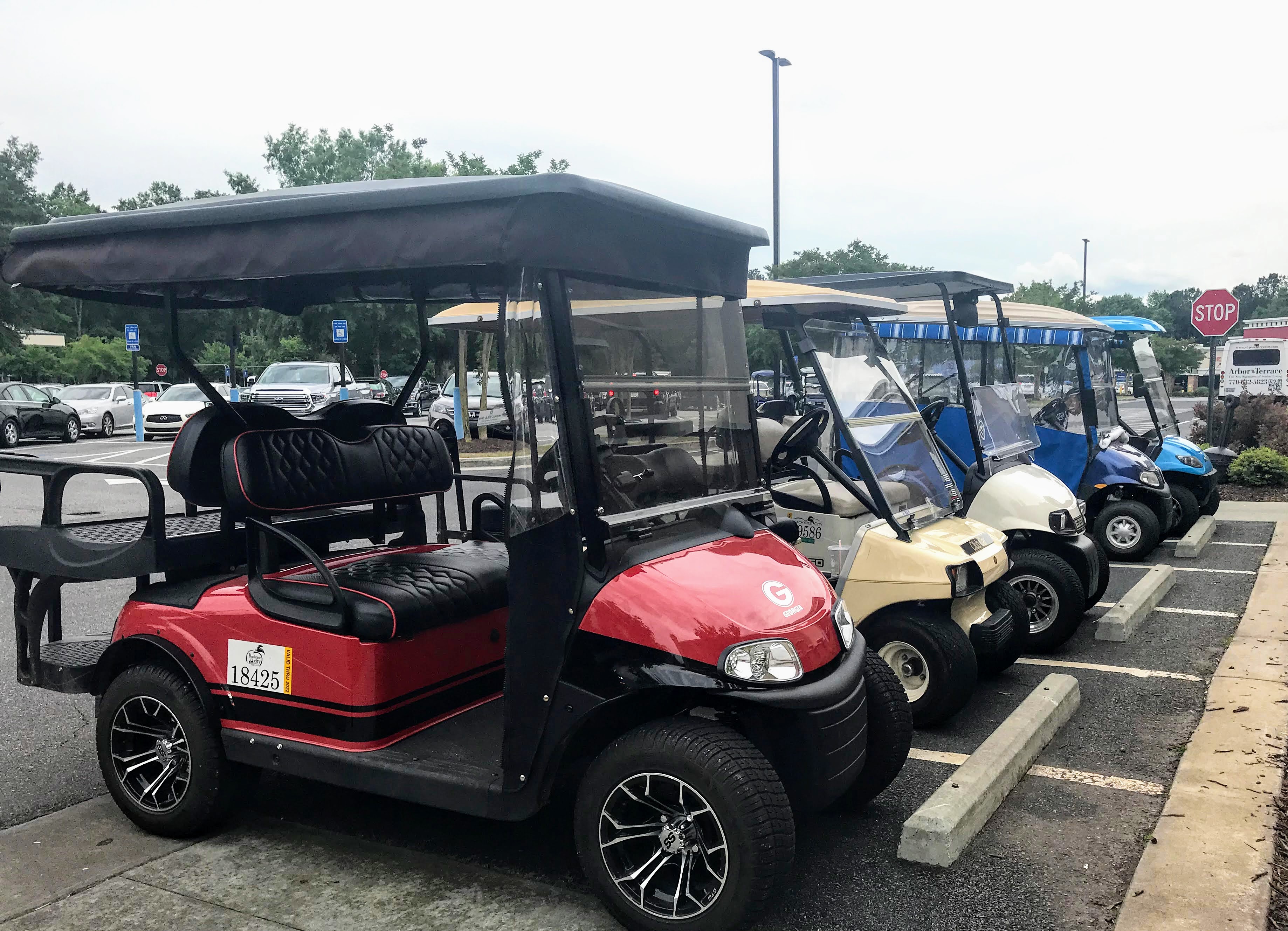 In our community in Peachtree City we are constantly adding to the golf cart path network - whether it's a new bridge to get to a shopping center or a path to a new subdivision. If you work and play in this town, you can get to it by golf cart. My wife often grocery shops using the golf cart instead of the car.
Although it is very possible to live here without a car, if you needed to get from one end of town to the other it would take some time.
Peachtree City, Georgia

I live in a community in Peachtree City, Georgia where just about everyone owns a golf cart - even the non-golfers.
We have over 80 miles of golf cart paths. You can take the golf cart to any place in the city by traveling on beautifully shaded tree lined paths and on bridges over busy streets. By golf cart I can get to: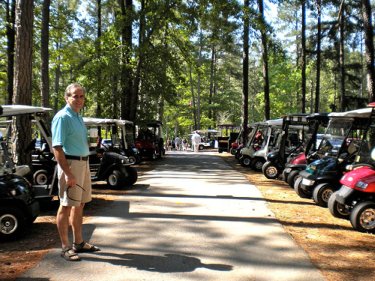 grocery stores,
to the dentist and
doctor's office,
drug stores,
hairdresser,
library,
restaurants,
friends house,
and of course the golf courses.
Here I am at our local amphitheater called The Fred. Best way to get there is by golf cart. To get to the golf course form my house takes me less than five minutes. There are several other golf courses in town that I can play on as well. To learn more about my favorite golf cart community click here:
Go from Golf Cart Community to Golf Carts Etc. com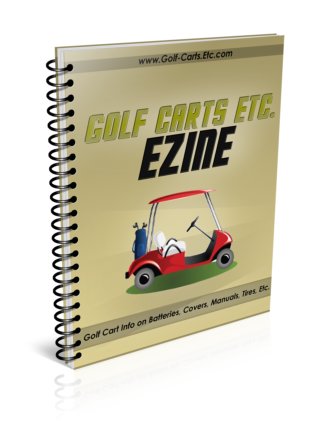 If you are interested in the free Golf Carts Etc. Newsletter you will find information and updates on:
√ Golf Cart Accessories and Products
√ Golf Cart Repair FAQ
√ Golf Cart and Battery Maintenance
√ Electric Golf Cart Reviews
√ Golf Cart Parts
√ Golf Cart Tires
.... and more. Your e-mail information will never be shared with anyone else. Simply sign up here: