Repair and Paint or Replace
The body of our 1985 Club Car DS is in need of repair and a new paint job. A new paint job alone can cost around $500 if it's done at an authorized golf cart dealer. What if you could get a new paint job and a new body for just a little bit more?
Golf Cart Body Kits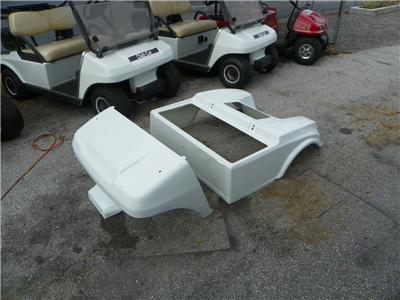 Golf cart body kits offer the perfect solution for those who want their old golf cart to look like new. No need to repair the fiberglass, remove scratches, fix dents, etc. Just get a new front cowl and a rear body.

Most kits come with the body parts painted - and not just on the surface - the color goes all the way through meaning that future scratches won't be so noticeable.

The body parts are often pre-drilled so they can easily be installed by the golf cart owner.

Find out if this might be a way to get your golf cart looking like new:

P.S. Hit the Facebook Like Button in the Left Upper Corner if You like the page.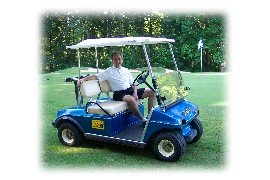 Thanks for subscribing to Golf Carts Etc. Newsletter.
Bill Degner