Caught In the Dark - Golf Cart Lights
I had met some friends for dinner at a nearby restaurant and had taken the golf cart. As dusk was setting in and we said our good-byes, I hopped in the golf cart, turned it on, pressed the pedal and pulled the knob to turn on the lights .... except that the lights didn't go on.
Golf Cart Lights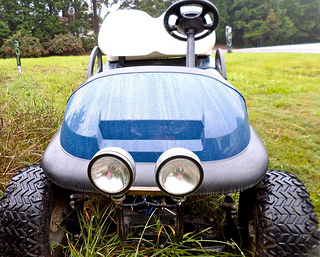 The sun had not quite set, but the tree lined golf cart paths were dark and difficult to navigate. I resorted to turning on my Flashlight app on my iPhone and drove home very carefully. Not that I didn't appreciate my golf cart lights before, but I did have a new perspective on what it's like to drive in the dark without them.

A loose wire was the culprit and the lights are back to working. Golf cart lights come in lots of different styles and sizes. Some need to be added if you purchased a used golf cart without them and others find that their old lights need replacing. Either way, get some ideas on what lights are out there so you aren't caught in the dark.

P.S. Hit the Facebook Like Button in the Left Upper Corner if You like the page.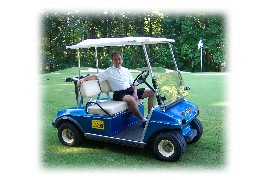 Thanks for subscribing to Golf Carts Etc. Newsletter.
Bill Degner