Tips for Buying a Used Golf Cart
I was at a party this weekend and during my conversation with Tom, whose wife was very pregnant with child number 4, he mentioned that they wanted to upgrade their four seater golf cart to a six seater. When I found out he wanted to sell his used Club Car, my ears really perked up.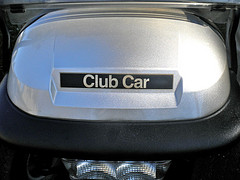 My first question is not how old is the golf cart, but how old are the batteries. To replace lead acid, deep cycle batteries costs between $600-$800. If the batteries are not new - say maybe 4 years or older and if they haven't been maintained well - their useful life may be over. He mentioned that it was taking longer to charge the golf cart and that it didn't go as far as it used to on a full charge. All signs of old batteries.

If you find a golf cart that you like but the batteries need replacing, that will give you some negotiation power to reduce the price. Find out what else you want to ask before buying a used electric golf cart ...

Questions to Ask the Seller when Buying a Used Golf Cart

P.S. Hit the Facebook Like Button in the Left Upper Corner if You like the page.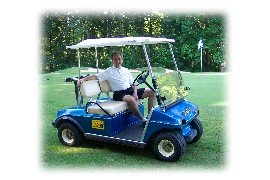 Thanks for subscribing to Golf Carts Etc. Newsletter.
Bill Degner