What's The Best Golf Cart Battery?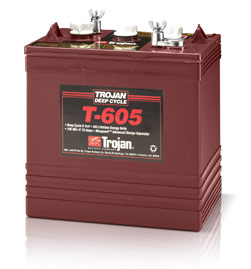 The two most popular golf cart batteries that are installed in new golf carts and that are most often used in golf cart fleets are Trojan batteries and Exide golf cart batteries.

Let me tell you what Trojan is doing to win over some new golf cart customers with their customer service.
Trojan Golf Cart Battery Technical Support
If you have questions about your Trojan golf cart battery performance, maintenance or storage Trojan offers free technical support.

You can e-mail them from their website or you may call and talk to a technician at 1-800-423-6569. Press #1 for Technical Support.

I have called the technical support number several times and even though I have had to leave a message, my calls have been promptly returned by knowledgeable technicians. Impressive.

Trojan Tips
Trojan batteries launched a new video series called "Trojan Tips."

The videos cover topics like battery safety, golf cart battery charging, and measuring the state of charge.

You can learn a lot about deep cycle batteries by simply watching these short videos.

Go to

Trojan Golf Cart Batteries and then scroll to the bottom of the page to find out more about these free tutorials.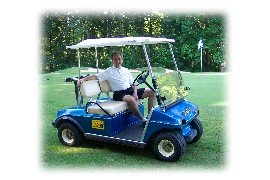 Thanks for subscribing to Golf Carts Etc. Newsletter.
Bill Degner