Troubleshooting Your Golf Cart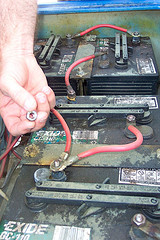 Golf carts can stop intermittently while driving them or not start at all. Loss of power or sporadic power can be attributed to anything from low levels of water in the batteries, cable corrosion, loose wires or a worn out solenoid.


Corrosive Cables, Charging Problems or Worn Out Parts
Some of the problems with golf carts can be avoided with regular maintenance and others just happen because of wear and tear.

Identifying the problem is the first place to start. Find out what some of the most common problem areas are and what to do about them.

A couple of short videos will provide you with step by step instructions:

Golf Cart Troubleshooting

P.S. Hit the Facebook Like Button in the Left Upper Corner if You like the page.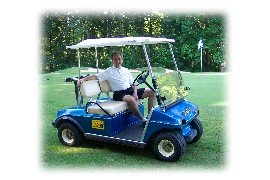 Thanks for subscribing to Golf Carts Etc. Newsletter.
Bill Degner