Golf Cart Troubleshooting

Golf Cart Repair Solutions
Golf cart troubleshooting can rescue a stranded golf cart and can often save you a lot of money. If you are the type that likes to figure things out yourself, then I suggest you have a copy of your golf cart repair manual handy. Always follow the instructions of the manual.
Be sure to wear eye protection or goggles anytime you are working with your batteries - they are filled with acid.
You want to start with the easiest and most obvious problem spots first.
Be sure that your golf cart is in the Run position.

If it's in the Tow position it won't operate.

1.  Electric Golf Cart Batteries
Make sure batteries are fully charged. Sometimes deep cycle batteries can be discharged so much that they won't take a charge. This can happen if the cart has sat for weeks or months without any charging.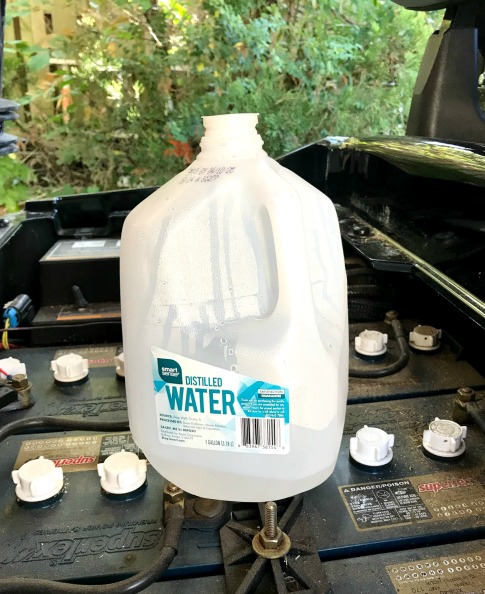 In this case you will need to charge your 6 volt batteries with a 12 volt battery charger. 

If the batteries will not take any charge then it's time to replace the dead batteries. 
Check the water levels in the batteries.  If the water is not covering the plates your golf cart will not run. 
Replace with distilled water - but do not overfill them.
2.  Golf Cart Battery Cables
Check the terminals, posts and cables for golf cart battery corrosion, loose cables, or frayed cables.  
All of these can cause your golf cart to stop and start intermittently or to loose all power. 
My son-in-law's golf cart recently died on him. The batteries were showing a full charge. So the next place I checked was his batteries.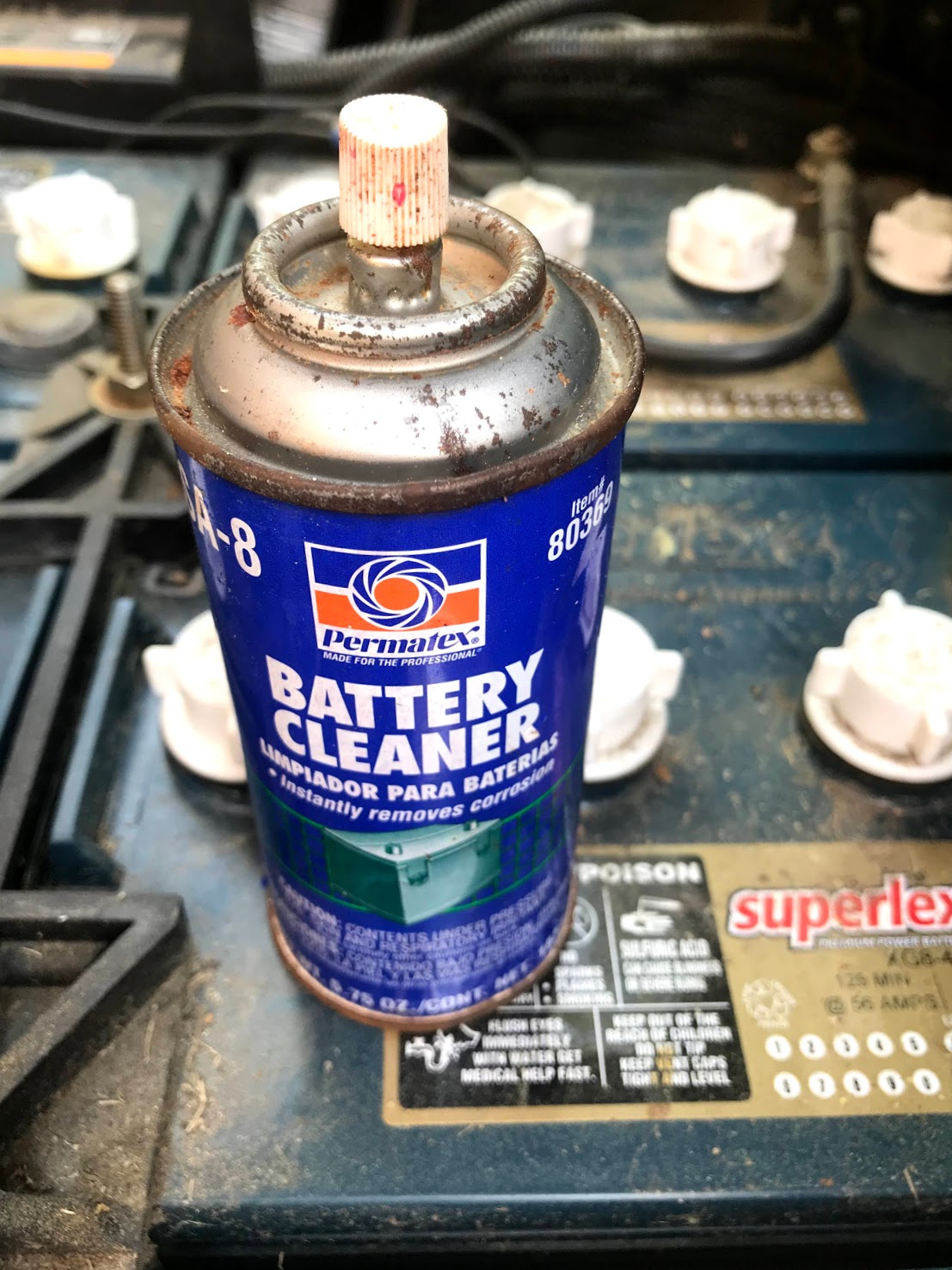 ---
Some links in the following sections are eBay or Amazon affiliate links, which means that if you purchase a product through them I receive a small commission. There is no extra cost to you. Find more details on this page.
---
The terminals, posts and cables were thick with corrosion and some of the nuts had been eaten away.
I cleaned up the corrosion on the battery cables and the posts by using a wire brush and a
golf cart battery cleaner (with acid indicator)
.
Guess what? After a little bit of clean up, the cart started right up and ran great.
(Mike, I hope you are reading this, because next time, you are on your own :)
Battery cables are golf cart make, model and year specific - but it's a small investment with a big return. A new set of cables cost around $20. 
Club Car 48 Volt:
Club Car DS 95+ (48 Volt) Golf Cart - Battery Cable Set (4 Guage) [Misc.]
Club Car 36 Volt
Club Car 1010958 Battery Cable Set, DS 36V 1981+ (6 Gauge)
3.  Golf Cart Troubleshooting - Solenoid
Electric golf cart repair is where I have had my experience since I have owned, regularly used and repaired my electric golf cart since 1995. Some of the more common repair questions usually involve the batteries, golf cart battery wiring, cleaning up corrosion, the starter and the solenoids.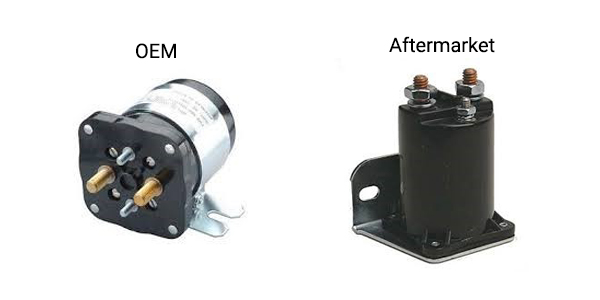 One problem I had for a while with my golf cart is that it would intermittently stop.  Another time, my golf cart wouldn't go - it would just make a clicking sound. In both situations I found that the cart had a bad solenoid.

The solenoid is the switch that allows battery current to flow to the motor on electric carts.  This part frequently needs replacing because it has to work all of the time. It isn't just needed to start the cart, the solenoid works constantly whenever the pedal is pressed down.  Think how often you stop and start your golf cart - each time the solenoid is engaged and eventually wears out.

Replacing one can be done by a golf cart owner using common safety precautions and included instructions.  Here's a great video on how to test your solenoid to see if it needs replacing.
You can order solenoids on line here:

Golf Cart Solenoids for Yamaha, Club and EZ GO Golf Carts

While there certainly are more complicated reasons why your golf cart is not running or at its peak performance, the most common golf cart troubleshooting strategies for a cart that won't run include golf cart battery charging problems, lack of a water maintenance schedule, and corroded battery cables. 
Go from Golf Cart Troubleshooting to Golf Cart Repair

Go from Golf Cart Troubleshooting to Golf Carts Etc. Home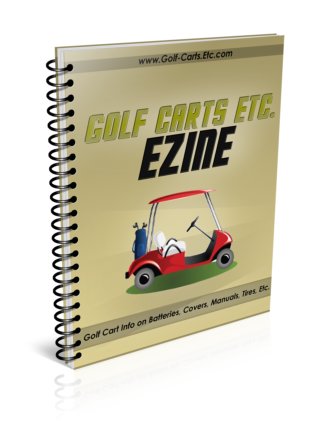 If you are interested in the free Golf Carts Etc. Newsletter you will find information and updates on:
√ Golf Cart Accessories and Products
√ Golf Cart Repair FAQ
√ Golf Cart and Battery Maintenance
√ Electric Golf Cart Reviews
√ Golf Cart Parts
√ Golf Cart Tires
.... and more. Your e-mail information will never be shared with anyone else. Simply sign up here: