Golf Cart Repair Manuals Can Save You Lots of Money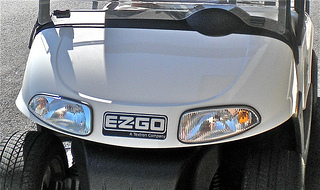 There are actually several different golf cart manuals. The most common is the owner's manual. However, if you bought your golf cart used there's a good chance you never got one.

Unlike, most manuals that you get when buying something new, this manual can actually be quite helpful. Especially if you are new to golf cart ownership.
Golf Cart Manuals
An owner's manual provides some general info on golf cart battery maintenance and golf cart battery charging. If you own one of the major golf cart makes - like Yamaha, EZ Go or Club Car you can go to the manufacturer's website to download a PDF file for a free owner's (or sometimes called a service) manual.

It's a good idea to read through it to become familiar with the manufacturers maintenance recommendations.

Golf cart repair manuals, on the other hand, must be purchased. The best place to get them is on-line. Most golf cart businesses don't carry them but will offer to order a manual for you with an extra mark-up. So you might as well just order it yourself.

While these manuals are not the cheapest books, they are a good value. Make one repair and you've re-couped your small investment.

Find out how you can get your owner's manuals for free and to get the right golf cart repair manual for your make, model and year golf cart by going to: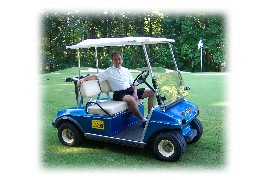 Thanks for subscribing to Golf Carts Etc. Newsletter.
Bill Degner
New!

Comments Have your say about what you just read! Leave me a comment in the box below.