What I Love Most About My New Used Golf Cart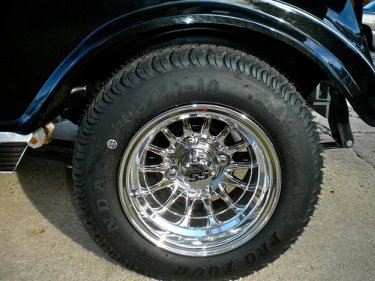 Affordable Golf Carts offered us a great price on a refurbished 2006 Club Car, ... that is until I started looking at custom golf cart wheels. I just couldn't see putting on regular 8" tires and plastic golf cart wheel covers on my new Club Car. They just wouldn't go with the shiny new metallic black body and silver pin stripe.

So after paging through several catalogs I settled on these mirrored chrome 10" wheels and 205/50-10 Kenda Pro Tour golf cart tire.

Custom golf cart wheels come in several sizes, finishes and styles of spokes. The most common sizes are 8",10" and 12".

You can also get combinations of finishes such as chrome and black. The best deals are when you buy golf cart wheels and tires as a package rather than separately.

Find out how you can get your golf cart looking like a custom cart with the right style wheels: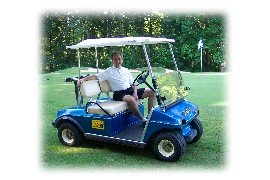 Thanks for subscribing to Golf Carts Etc. Newsletter.
Bill Degner
New!

Comments Have your say about what you just read! Leave me a comment in the box below.