Club Car Battery Charger
My Club Car battery charger has performed reliably for the last 15 years.
Golf Cart Charger
A Club Car battery charger usually comes with your electric Club Car golf cart. They come in 12V, 20V or 25V. A golf cart battery charger is specific to the make and year of the golf cart.
Today's deep cycle battery charger prevents problems of overcharging or undercharging provided you let the charger shut off by itself.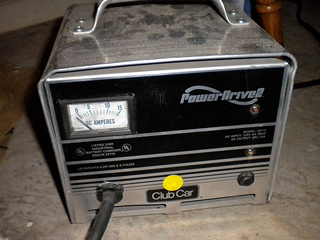 According the Club Car manual, "All cells are automatically given an equalization charge at low current for 2-3 hours, which prolongs battery life."
Besides shortening the life of your batteries, did you know that when batteries are left without any charge, the internal components are affected as well? That's what the Club Car manual says.
How do you know it is time to change your battery charger? You can bring it in to your local golf cart shop to have the battery charger tested. Often if the charger is giving you some problems it can be repaired rather than be replaced.
First test your batteries with a volt meter to be sure that all of your batteries are good.
If the batteries are fine, but the meter on your cart is not showing a full charge after being charged, then it's time to look at a new golf cart battery charger.
Golf Cart battery chargers are made for either a 36 volt battery or a 48 volt. A 36 volt golf cart has six 6 volt batteries, and a 48 volt vehicle has six 8 volt batteries.
Charger Doesn't Turn Off
This has occasionally happened to me - and there's been good reason for that. The Club Car manual gives these reasons: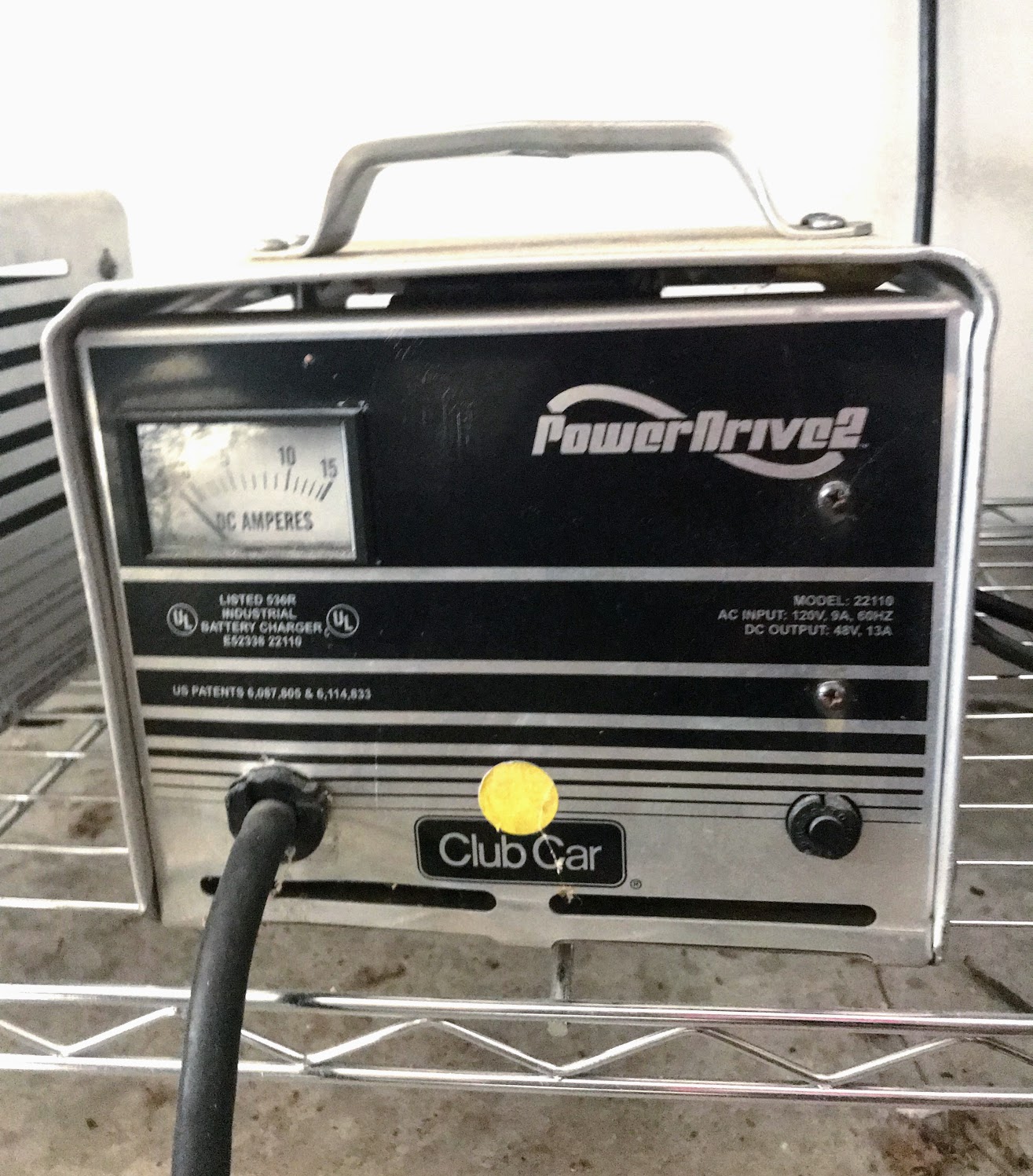 1. New Batteries
2. Hard Use - 36 holes per day - that would be me
3. Cold Temperatures
4. Short Charging Times - in late at night and out early in the AM - yup - have done that too
Be sure to always charge your electric Club Car golf cart in a well ventilated area.
Electric Golf Cart Battery Guide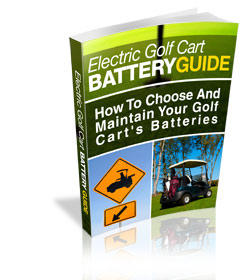 It is possible to extend the life of your golf cart batteries by following a good battery maintenance program.
I purchased this electric golf cart battery guide and have referred to it many times.
If you need help understanding deep cycle batteries, how they work and how to maintain them so that they last a long time get yours here:


Go from Club Car Battery Charger to Club Car Golf Carts

Go from Club Car Battery Charger to Golf Carts Etc. Home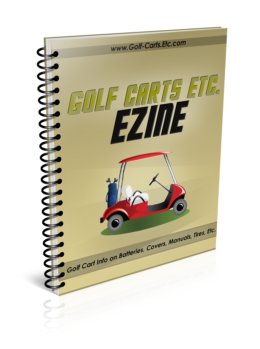 If you are interested in the free Golf Carts Etc. Newsletter you will find information and updates on:
√ Golf Cart Accessories, Parts and Tires
√ Golf Cart Repair FAQ
√ Golf Cart and Battery Maintenance
√ Electric Golf Cart Reviews
√ Golf GPS Reviews
.... and more.


Simply sign up here: