Golf Cart News
Current information on golf carts providing golf cart reviews, golf cart repair manuals and resources for golf cart accessories, batteries and more.
Aug 06, 2018
Water People, Water!
A recent encounter with a friend, whose name I will not mention, asked me to check the water levels of her golf cart batteries. I wasn't able to get back to her for a couple of days, but she wasn't concerned because she said hadn't used her golf cart very much in the last couple of months. When I was able to open up the batteries and check, none of the cells had water covering the plates. She was a victim to a major misconception ...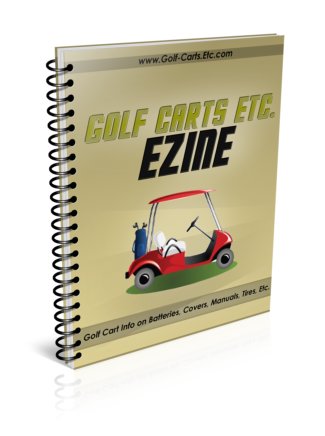 If you are interested in the free Golf Carts Etc. Newsletter you will find information and updates on:
√ Golf Cart Accessories and Products
√ Golf Cart Repair FAQ
√ Golf Cart and Battery Maintenance
√ Electric Golf Cart Reviews
√ Golf Cart Parts
√ Golf Cart Tires
√ Golf GPS Reviews
.... and more. Your e-mail information will never be shared with anyone else. Simply sign up here: