Golf Cart Brush Guards
Golf cart brush guards are not just for adding a "cool" factor to your golf cart.

They protect the front cowl and headlights from damage and dirt while giving it a rugged custom look.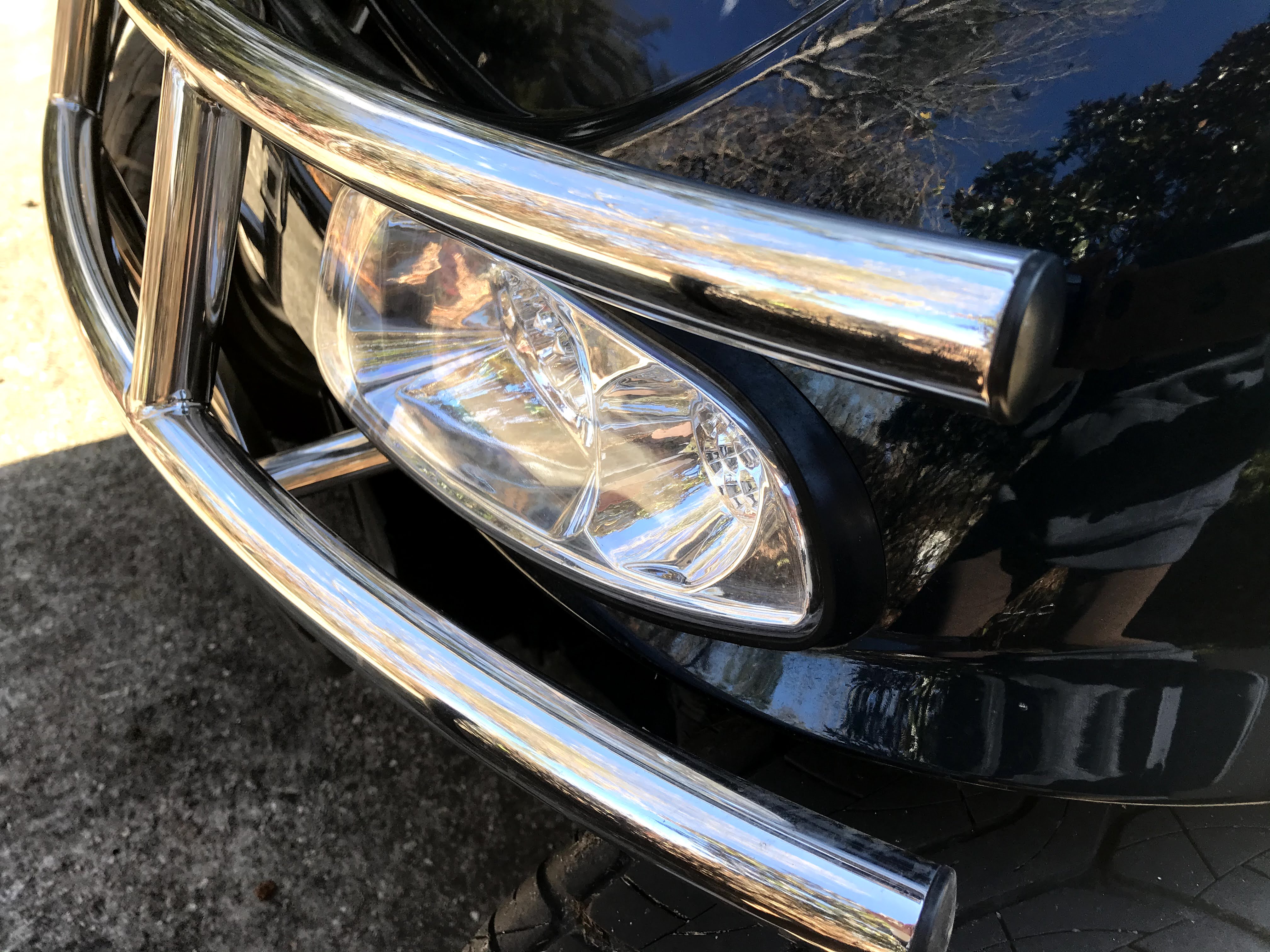 Golf Cart Brush Guard Finishes
This golf cart accessory comes in several different designs and finishes from matt or glossy black to shiny stainless steel.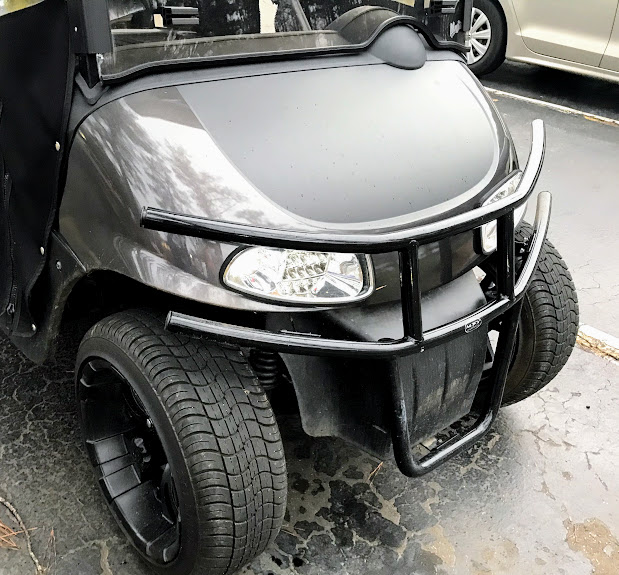 Do you want the brush guard to blend in with the color of your cart like this black one or do you want it to stand out like this candy apple red EZ with a black brush guard?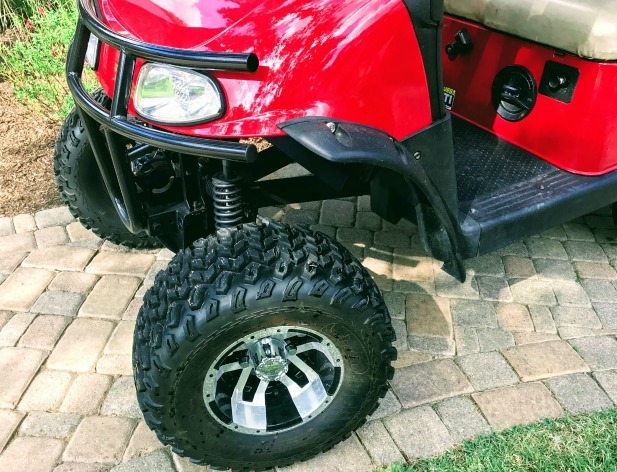 Combined with golf cart fender flares, this golf cart accessory gives a rugged, sporty jive to your cart.

Club Car DS Brush Guards
This golf cart accessory is specific to your Club Car model as the front cowl shape of the Club Car DS is different from the Precedent.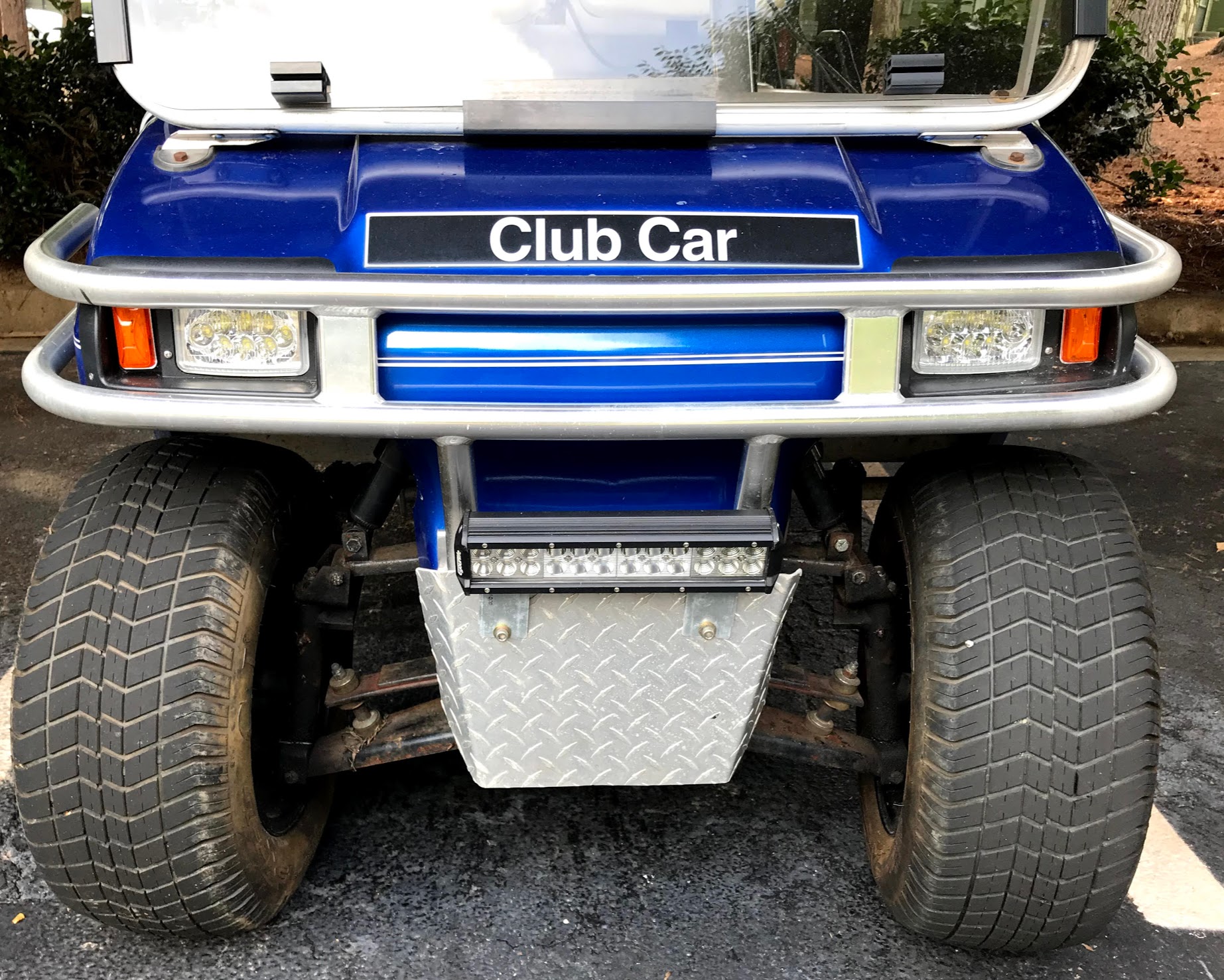 Some of the guards wrap around the front for added protection.

As you can see there is a variety of designs that offer different looks.

Club Car DS Golf Cart Brush Guards
Club Car Precedent Golf Cart Brush Guards
The Club Car Precedent comes with a protective wrap around bumper. 

The grille accessory is designed to contour around the front end of the Precedent while still allowing the light bar to remain functional and protected.
By adding a brush guard you've got double protection for your cart.

Parts Direct Club Car Precedent Black Powder Coated Front Brush
EZGO Golf Cart Brush Guards
EZ Go golf cart brush guards can either replace your front bumper or can be added without removing it.

The above picture is my EZ GO golf cart with the removed front bumper.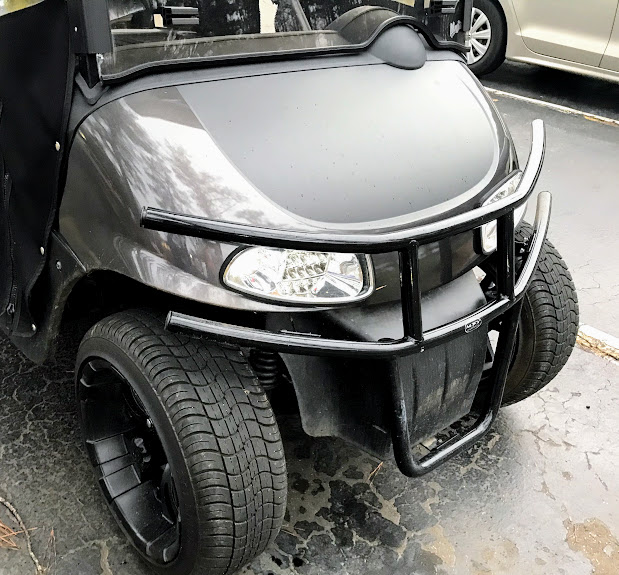 Here you can see the grille guard goes over the front bumper.
Be sure to select this accessory to match the model and year of your golf cart.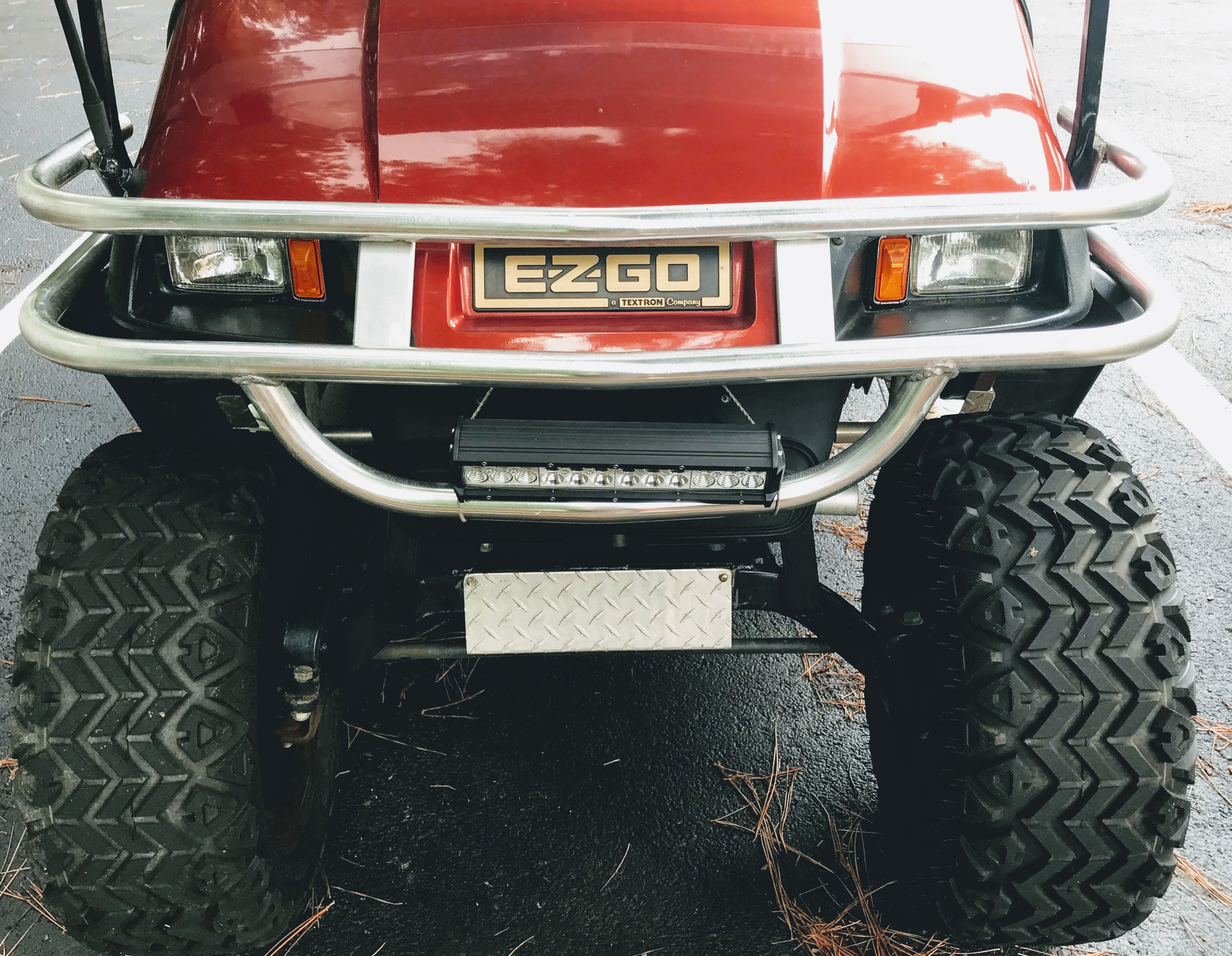 EZGO Golf Cart Brush Guards
Yamaha Golf Cart Brush Guards
A Yamaha golf cart brush guard is an easy to install custom golf cart accessory.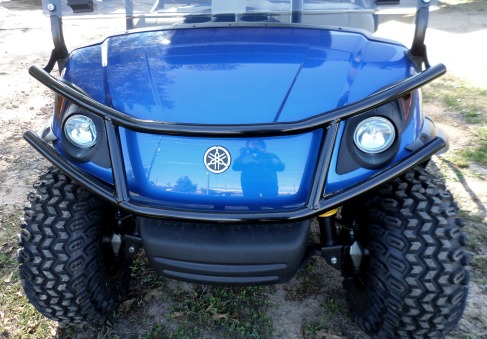 As with the other makes, choose the brush guard specific to your Yamaha golf cart model.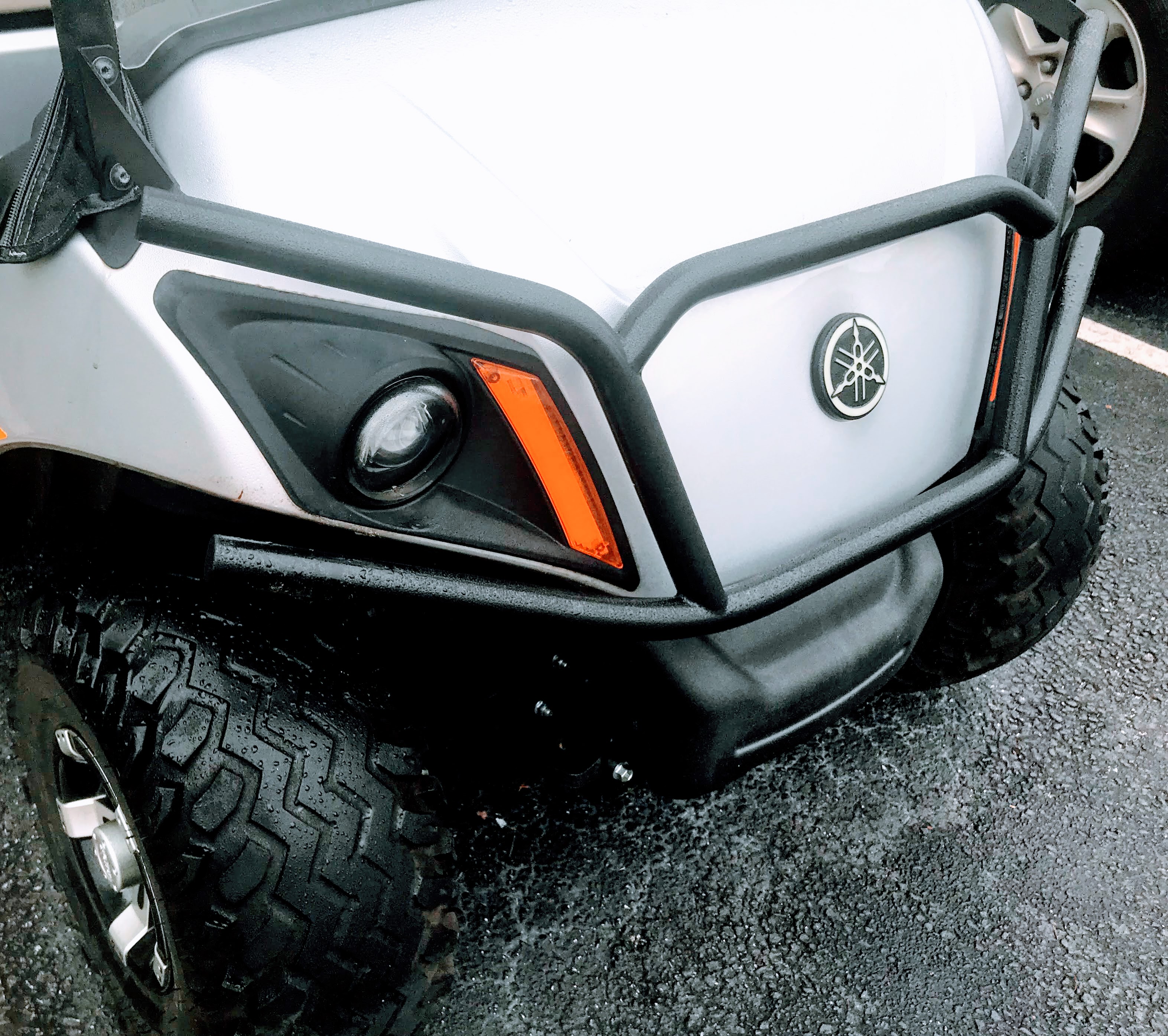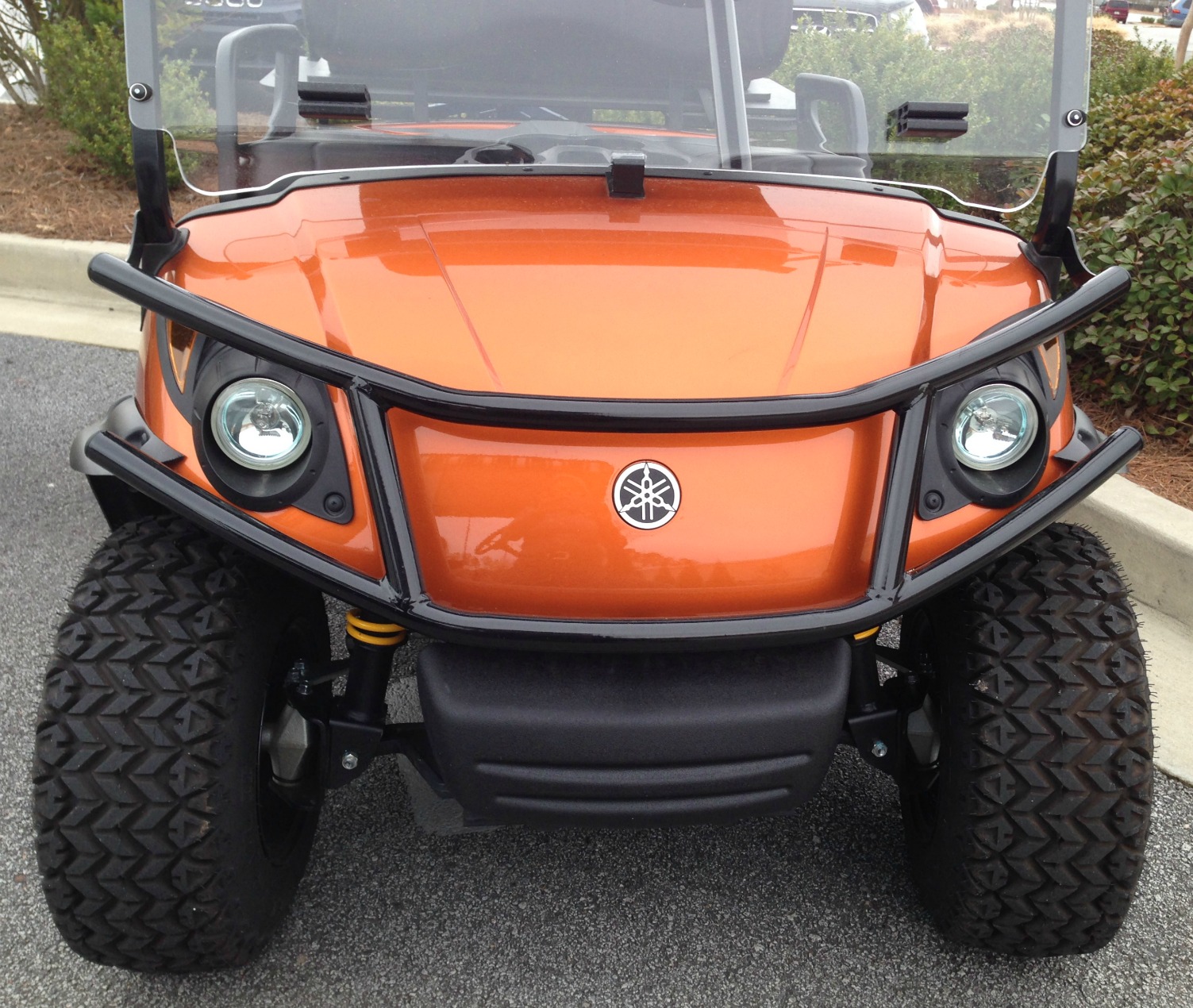 Yamaha Golf Cart Brush Guards
How to Install a Yamaha Golf Cart Brush Guard
Brush Guards and Light Bars
Golf cart brush guards provide the perfect spot to attach a light bar.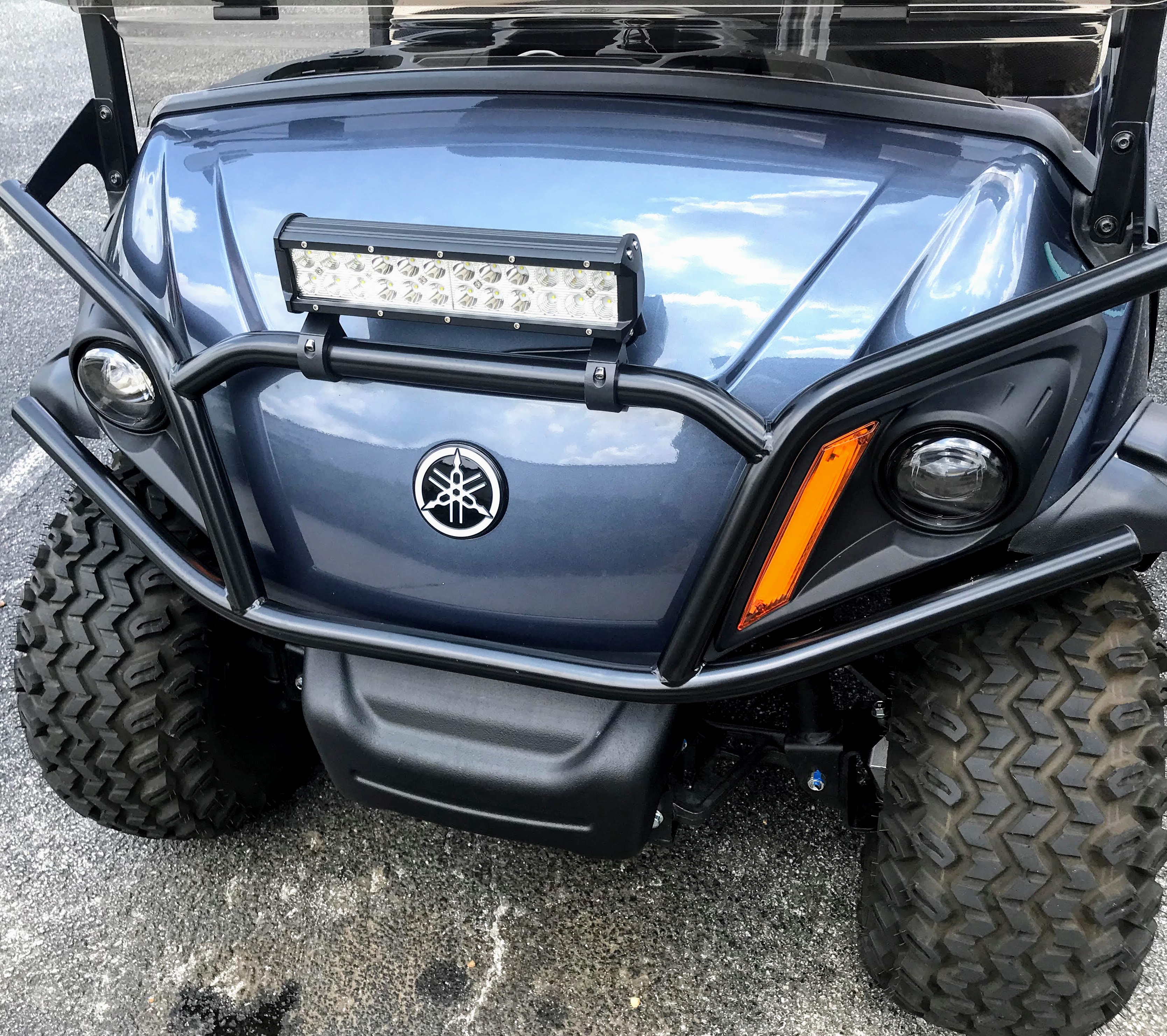 Add some extra light for evening rides with an
LED golf cart light bar
that simply clamps on to the brush guard.
Brush Guards and Baskets
Front golf cart baskets combine well with brush guards providing extra space for hauling stuff.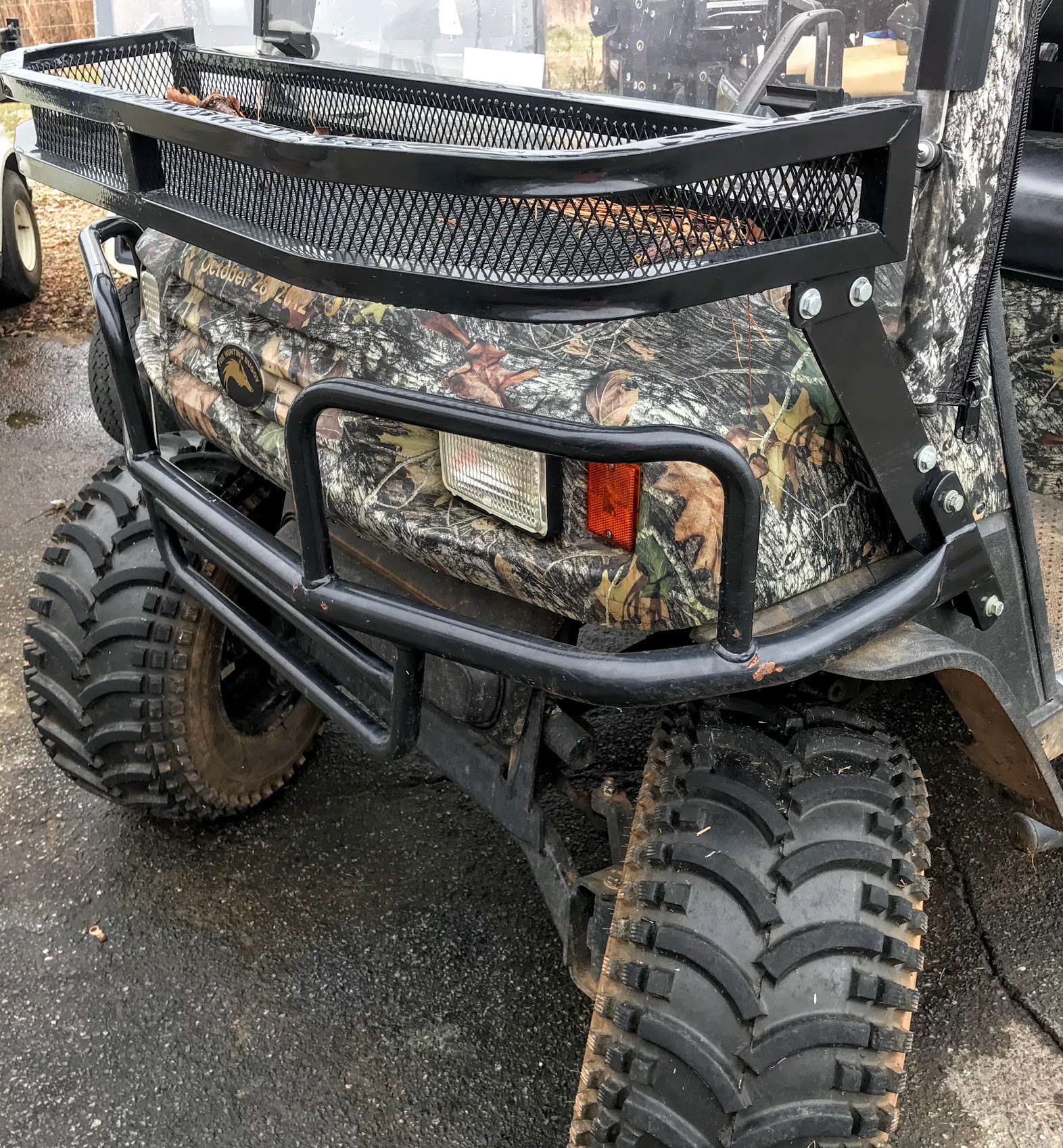 Golf cart brush guards are an easy to install golf cart accessory that will provide your cart with protection from debris, stones and gravel while giving your cart it's own custom look.

Go from Golf cart Brush Guards to Custom Golf Cart Accessories
Return to Golf Carts Etc. Home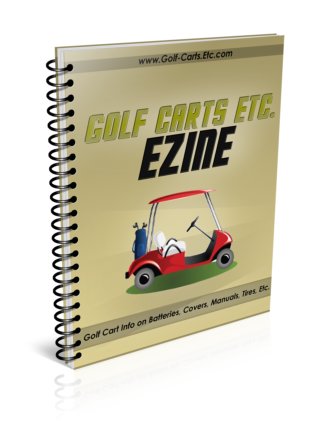 If you are interested in the free Golf Carts Etc. Newsletter you will find information and updates on:
√ Golf Cart Accessories and Products
√ Golf Cart Repair FAQ
√ Golf Cart and Battery Maintenance
√ Electric Golf Cart Reviews
√ Golf Cart Parts
√ Golf Cart Tires
.... and more. Your e-mail information will never be shared with anyone else. Simply sign up here: