Used Golf Cart Values

Determining used golf cart values is an important step before purchasing or selling a used golf cart.
Used Golf Cart Prices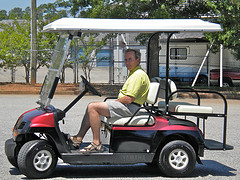 Unlike a car, the age of the golf cart is not as important. With a lot less moving parts, what is important is how well the golf cart has been maintained. While looking to replace my 1987 Club Car, I found that it was in much better shape than several late 1990 carts I looked at.
Used golf cart prices are not found in the same way you'd look for used car values. There is no Kelly Blue Book for golf carts. So you are on your own and you have to do some homework to figure out the value of the used carts you are looking at.
Find Used Golf Carts for Sale

But thanks to the internet, it's not that hard. Maybe you are trying to sell your used Yamaha golf cart and want to know what price to set.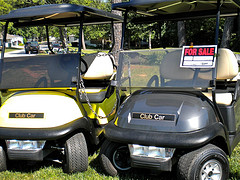 Or maybe you are wanting to buy a used Club Car golf cart from your neighbor and want to know if it's a fair price.
This is what you do:
1. Check several sites on line for used golf carts like:
√ Craig's List
√ E-bay
√ Do an Internet Search
Type in "used golf carts YOUR STATE or CITY"; i.e. "used golf carts Peachtree City"
√ Check out local, community boards at your grocery stores
√ Check local newspapers in the For Sale section
Golf Cart Dealers

If you live in an area like we do where there are several used golf cart dealers, take an afternoon to check out their inventory. It is a great way to look at lots of used golf carts and to take them for test drives.
Their used golf cart values will usually be higher than from a private individual. That's because these dealers sell refurbished golf carts.
Each dealer is a bit different, but usually the golf carts have new batteries and golf cart battery cables, new windshields, tires, and tops. The cart is thoroughly checked and cleaned so it operates and looks like new.
These golf carts often come with a warranty as well.
Condition of the Batteries

Find out what is the condition of the golf cart batteries.
1. What is the make?
Are they Exide or Trojan golf cart batteries or discount golf cart batteries, like from Sam's Club.
2. How old are the batteries?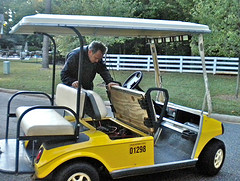 Golf cart batteries typically last 4-6 years. If the batteries are 4-5 years old, you can expect to pay over $500 for a new set of batteries. So figure that into the cost of the golf cart.
3. What kind of golf cart battery maintenance was performed?
Check to see if there is water covering the plates. Ask the owner if he maintained the golf cart or if it was serviced by a local golf cart dealer.
4. What is the voltage of the batteries?
Check to see if 6 or 8 volt golf cart batteries are used in the cart.
Well Known Brand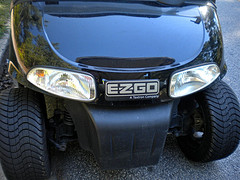 It's usually better to buy a well known and common named golf cart, like EZ Go, Yamaha or Club Car.
Parts will be easier to find and golf cart repair will be less expensive.
When it comes time to sell your golf cart, a well respected name will make it easier to sell.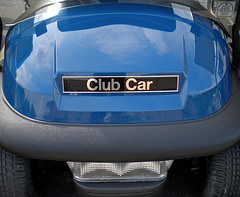 Find out:
√ The Model of the Golf Cart
√ The Year of the Golf Cart
√ How the Golf Cart was Used
Was it used daily, weekends only, or just in the summer.
Ask how long have they owned the golf cart, what repairs or modifications have been made, such as new motor, a speed chip or new rear struts.
Number and Condition of Seats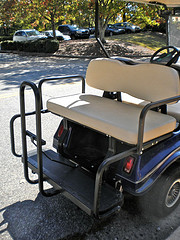 One big factor in determining used golf cart values is how many people does it seat?
Is it a 2 seat or a 4 seat golf cart. You can add a rear seat if you find a 2 seat golf cart that you like. However, a rear seat kit costs around $400 plus the cost of a heavy-duty rear leaf spring kit to support the suspension.
Check the condition of the seats and look for tears and staining. Has the cart been left outside or is it garaged.
While searching for a new used golf cart myself, the carts that were left outside have seats that are in the worst condition with lots of black mold, stains and fading.
If the cart has a rear seat does it include an extended top?
Tires and Rims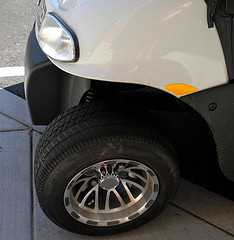 Check the condition of the used golf cart tires. Be sure to check all 4 tires. I've found many used golf carts where two of the tires are in good shape and the other two need replacing.
New standard golf cart tires cost around $50-$60 to replace.
Check to see if the tread is evenly worn and how much tread is left.
Custom golf cart wheels and tires can really increase used golf cart values. You may or may not care about these custom wheels, but you can be sure that they did cost the owner some serious money.
Many golf carts have just ordinary golf cart wheel covers which won't affect the price of the used golf cart.
Condition of the Body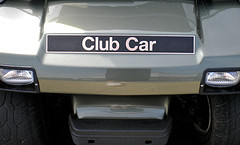 What condition is the golf cart body?
When was it last painted?
Are there any scratches or dents that need to be repaired?
The last used golf cart I looked at had a bent frame while others have had lots of marks and scratches.
I'm ready to start looking at refurbished golf carts at our local used golf cart dealers. These dealers refurbish not only the batteries and cables, but often will put on a new golf cart body. You can often find that they provided good used golf cart values.
Any Accessories Included?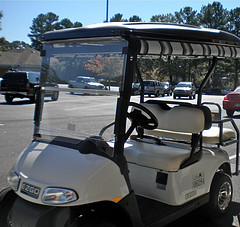 Golf cart accessories can affect used golf cart values. Find out what accessories are included.
Does it have a golf cart windshield?
If it includes a golf cart enclosure is it a standard universal beige color or a custom Sunbrella enclosure?
Check to see it has working headlights and tail lights.
Is there are rear view mirror, storage basket or a golf cart radio?
Custom Features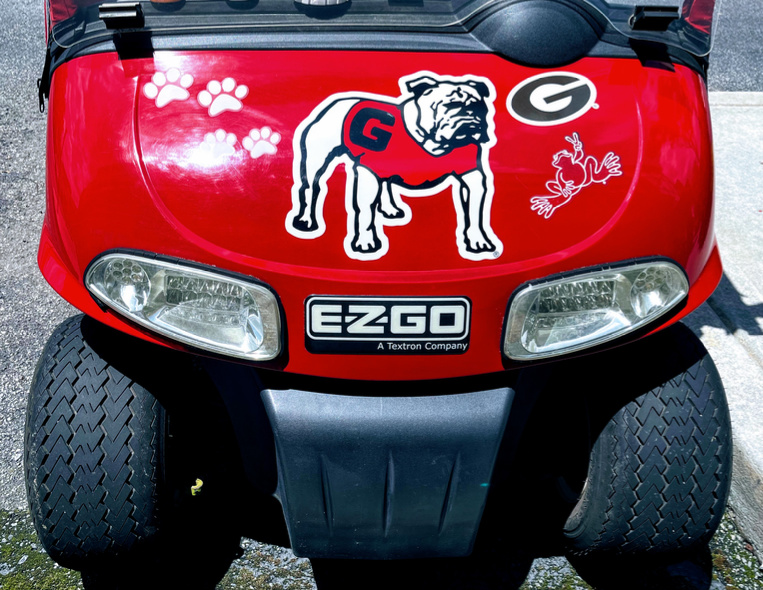 Are there any custom features like a golf cart custom paint job or custom body.
List each of these factors, then you can compare prices and determine for yourself reasonable used golf cart values.
See which used golf cart gives you the cart that is in the best condition, has the newest batteries, has been well maintained, and includes the most accessories.
Once you find the used golf cart that has the most features you are looking for and you have a ball park figure of what's it's worth, make the buyer an offer.
Go from Used Golf Cart Values to Used Golf Cart Prices

Go from Used Golf Cart Values to Golf Cart's Etc.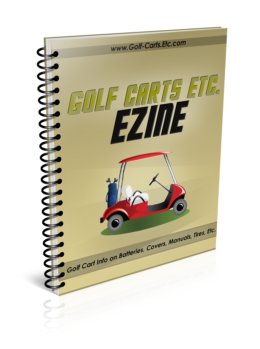 If you are interested in the free Golf Carts Etc. Newsletter you will find information and updates on:
√ Golf Cart Accessories and Products
√ Golf Cart Repair FAQ
√ Golf Cart and Battery Maintenance
√ Electric Golf Cart Reviews
√ Golf Cart Parts
√ Golf Cart Tires
√ Golf GPS Reviews
.... and more. Your e-mail information will never be shared with anyone else. Simply sign up here: