Club Car Precedent Accessories
Customize with these Golf Cart Accessories
Club Car Precedent accessories can be added to provide a better ride or to give your cart a custom look. From custom golf cart seat covers to custom golf cart wheels and tires, you can make your Club Car Precedent have a one of a kind look that fits your personality and style.

Find Your Club Car Precedent Serial Number

For many accessories you will need to know the year of your cart and you can do that by locating your golf cart serial number.  For a Club Car Precedent you look inside or under the passenger side glove box (for 2004 and up).

The first two numbers of the serial number is the year of your Club Car golf cart.  If the first four digits of the serial number are "PG10", you own a 2010 Club Car Precedent.
Club Car Precedent Accessories for Customizing
Customize and accessorize with a golf cart floor mat.  Protection and style come together with this golf cart accessory.  It covers your entire floor from the bottom of the dash to the base of the front seat.  

---
Some links in the following sections are eBay or Amazon affiliate links, which means that if you purchase a product through them I receive a small commission. There is no extra cost to you. Find more details on this page.
---
Choose from solid black to blue, red or green trim. Use the provided Xtreme clips for easy installation.  No adhesive and can be easily removed for cleaning.
Xtreme Mats Club Car Golf Cart Floor Mat W/Color Options- Fits 2 and 2+2 Club Car Models Precedent/Onward/Tempo
These fender flares are made of tough and impact resistant plastic to give your golf cart a stylish and rugged look. Protect your cart from mud, stones and dirt. The screws for installing these fender flares are made of stainless steel. 

Fender flares can be installed quickly and easily in minutes. Drilling is required for installation. All the mounting hardware is included in the package.

Huskey Pack of 4 Club Car Precedent 3-4 inches wide Fender Flares for Front and Rear Wheels with Rigid Molded Plastic
Club Car Precent Enclosure
A Club Car Precedent enclosure will extend the number of days and months that you can use your golf cart.
Keep warm on cold, windy days and dry on rainy days with a golf cart enclosure. The size of the enclosure will be based on the length of the golf cart top - depending on if it's a short top for a two seater golf cart or if it has an extended top on a 4 seater golf cart.
Club Car Precedent Enclosures
From diamond plate side panels to kickboards to floor mats, adding diamond plate accessories are a great way to customize your cart.

Club Car Precedent Diamond Plate Accessories
Club Car Precedent Accessories for Keeping Warm
This drivable golf cart cover fits over the top of the golf cart so there is no installation skills required.

Stay protected from the wind, cold and rain with a golf cart enclosure. Heavy duty zippers make it easy to close and open and panels can be rolled up so they are out of the way on warm and dry days.

Zippered rear window and roll-up rear panel allow easy access to your golf clubs  Quick zip-off windshield stores in front pocket. The panels are secured with hooks on the bottom.  This enclosure only fits 2 person golf carts; Carrying case included
Classic Accessories Fairway Deluxe 2-Person Golf Cart Enclosure For Club Car, Tan
This golf cart enclosure is for a 4 passenger cart with an extended top:

Classic Accessories Fairway Deluxe 4-Person Golf Cart Enclosure, Tan
This custom black Club Car Precedent enclosure uses a track system and is 3 sided.
It attaches to the golf cart using snaps and is 3 sided. 
Club Car Precedent Accessories for Your Wheels
Golf cart hub caps are an easy to install golf cart accessory that gives a big bang for the buck. 

Golf cart wheel covers like this one pictured is the standard 8" hub cap that is universal to most golf cart makes and models including the Club Car Precedent.  They come as a set of 4 and as you can see they give your cart an updated and custom look.  Hub caps are easy to install and just snap in place.  Check out your design options here:

Golf Cart Hub Caps
Custom Golf Cart Wheels and Tires
If you want to up your game consider a set of custom golf cart wheels and tires.  When purchased as a set, you can expect some serious savings.

Of course there are lots of options and depending on what size tire you need, what tire tread is best for you, and if you have a lifted golf cart.  The standard wheel or opening size is 8" but golf cart wheels also come in 9", 10" and 12" sizes.  An 8" wheel usually accommodates an 18" tire.

Golf Cart Wheels and Tires
Club Car Precedent Accessories for Extra Hauling
A golf cart rear seat can be added to your Club Car Precedent to carry extra passengers or for hauling stuff with a flip down rear seat.

You can choose from multiple color combinations to give you a custom look and to coordinate with the cart body paint color. 
There are videos to watch to instruct you on how to install this golf cart rear seat kit.

Club Car Precedent Golf Cart Rear Seat Kits
An added custom accessory for your Club Car Precedent is a golf cart armrest with a cup holder for your rear seat passengers.  
They come as a set of 2 and are available in a wide variety of colors to match your seat covers. 
Golf Cart Rear Seat Arm Rests with Cup Holders
Club Car Precedent Accessories To Light Up Your Cart
You can add golf cart lights easily to your Club Car Precedent since they are installed under the front cowl which means there is no need to cut the fiberglass.

Light kits can be purchased with just the front light bar or as a kit that includes tail lights and turn signals.  So whether you want to add or upgrade and replace your front light bar to LED, this golf cart accessory allows you to use your golf cart when the sun goes down.

Club Car Precedent Light Kits
Club Car Precent Lift Kit
Give your cart some height with a Club Car golf cart lift kit.  A lifted golf cart gives you the option of using larger tires and wheels while giving you an upgraded look.

This 6" lift allows for  23" tires on 14" wheels.  You will find that this kit comes with good "how to" instructions. There are also plenty of instructional videos on Youtube to help walk you through the process.
Club Car Precedent Lift Kits
Club Car Precedent Accessories for A Sporty Look
Upgrade to a sporty look, with a front brush guard.  Choose from stainless steel or black powder coated finish and check out the several different styles to choose from at Amazon.

This golf cart accessory is designed to contour around the front bumper of the Precedent while still allowing the light kit to remain functional and protected.
Club Car Precedent Stainless Steel Front Brush Guard
Parts Direct Club Car Precedent Black Powder Coated Front Brush Guard
Club Car Precedent Accessories for Extra Hauling Space
A front clay basket provides extra hauling space. Made of heavy duty black powder coated corrugated steel this basket give a custom look while serving a purpose.

Fat Cat Golf Club Car Precedent Clay Steel Basket Black Powder Coated
Custom Golf Cart Seat Covers
Your golf cart seats can look like new with custom golf cart seat covers that staple over your existing seats.

Do you want your seat covers to match your golf cart body color?  Order color swatches first before you commit.

Club Car Precedent Custom Golf Cart Front Seat Cover Set PLUS Rear Seat Cover Set Combo - TWO STRIPE STAPLE ON
Instantly update the look of your cart and make it look like new again with a mesh polyester fiber cloth seat cover.  It's very durable, easy to clean, machine washable and the best part is that it is breathable which means it will keep you cool on hot summer days and warm on cold winter days.
Mesh Club Car Precedent Seat Covers
Club Car Precedent Dash
A custom golf cart dash offers not only drink holders but lockable compartments.  This accessory is an easy to install DIY project.

Choose from different finishes like carbon fiber or simulated dark burled woodgrain and 2 or 3 lockable compartments.

This accessory is easy to install by removing screws to pop off the top trim, set in the new dash and reinstall the screws.
Club Car Precedent Dash
Club Car Precedent Windshield
Whether you need to replace a cracked or hazy Club Car Precedent windshield or want to upgrade to a Club Car Precedent tinted windshield, you can make it happen by ordering on line and enjoy a simple DIY project.

Fold it down for a refreshing breeze on a warm day or keep it up on a cold or rainy day. Kits include mounting hardware.

Club%20Car%20Precedent%20Windshields
Adding or upgrading your Club Car Precedent accessories can give you a better ride or a uniquely you golf cart.
Go back to Golf Carts Etc. Home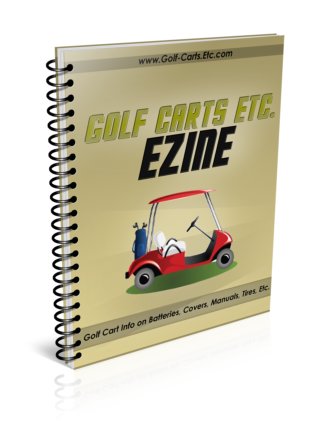 If you are interested in the free Golf Carts Etc. Newsletter you will find information and updates on:
√ Golf Cart Accessories and Products
√ Golf Cart Repair FAQ
√ Golf Cart and Battery Maintenance
√ Electric Golf Cart Reviews
√ Golf Cart Parts
√ Golf Cart Tires
.... and more. Your e-mail information will never be shared with anyone else. Simply sign up here: