Golf Cart Floor Mats
Golf cart floor mats provide protection from sand, dirt and debris while also giving your cart a more custom, rugged look and feel.  Depending on the purpose of your mat the two types of material you can use are diamond plate or rubber.
Rubber Golf Cart Floor Mats
Rubber mats come in three different styles.  A rubber diamond plate design, a rubber link mat, or one by Club Clean with water channels.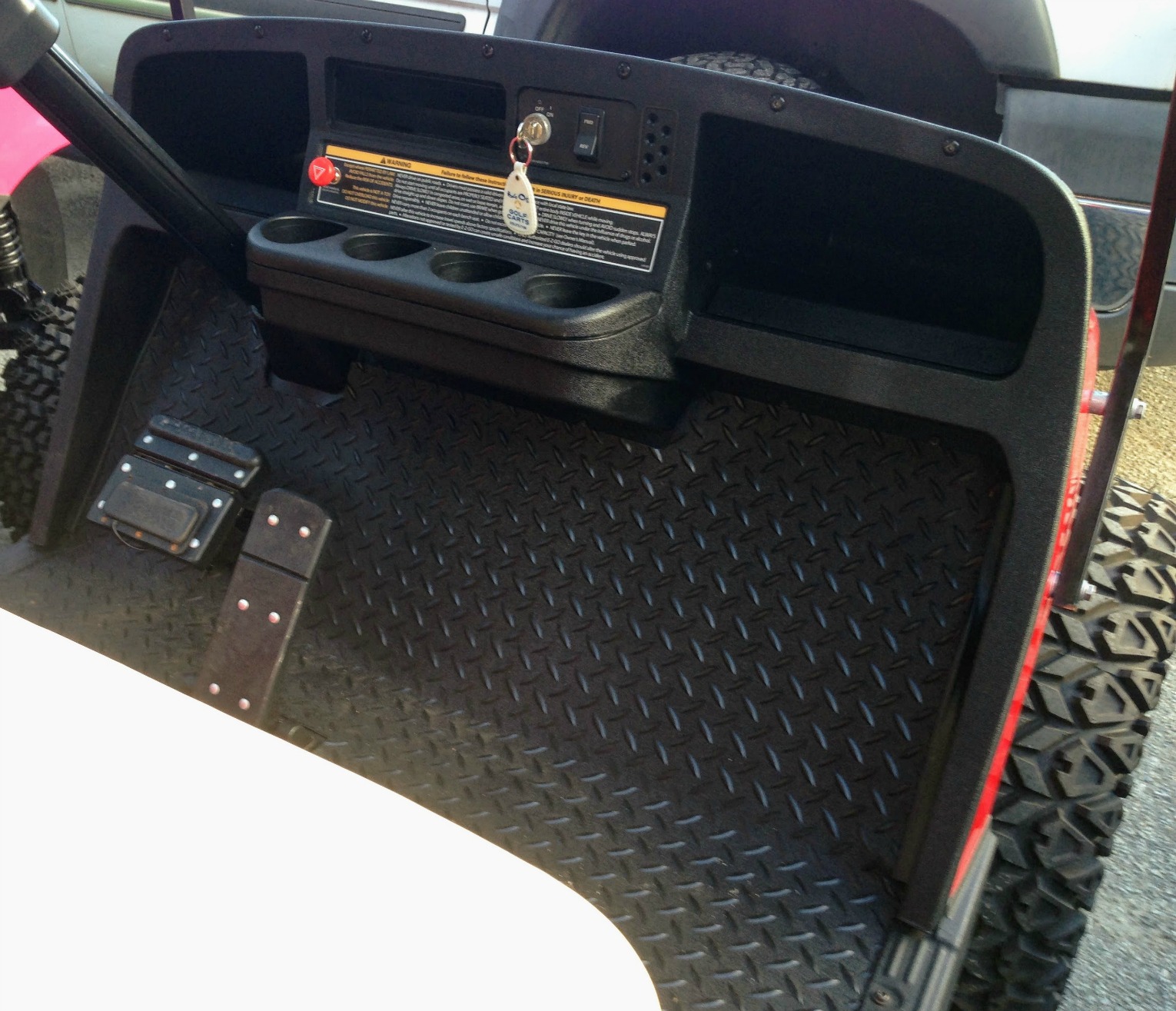 These mats are pre-cut to fit around the foot controls and so they are specific to your golf cart make and model.  Easy to install, easy to remove  and easy to clean by either hosing off debris, sweeping out the sand or removing it and giving it a good shake.
Some people find that the mat moves and will secure it with a couple of screws.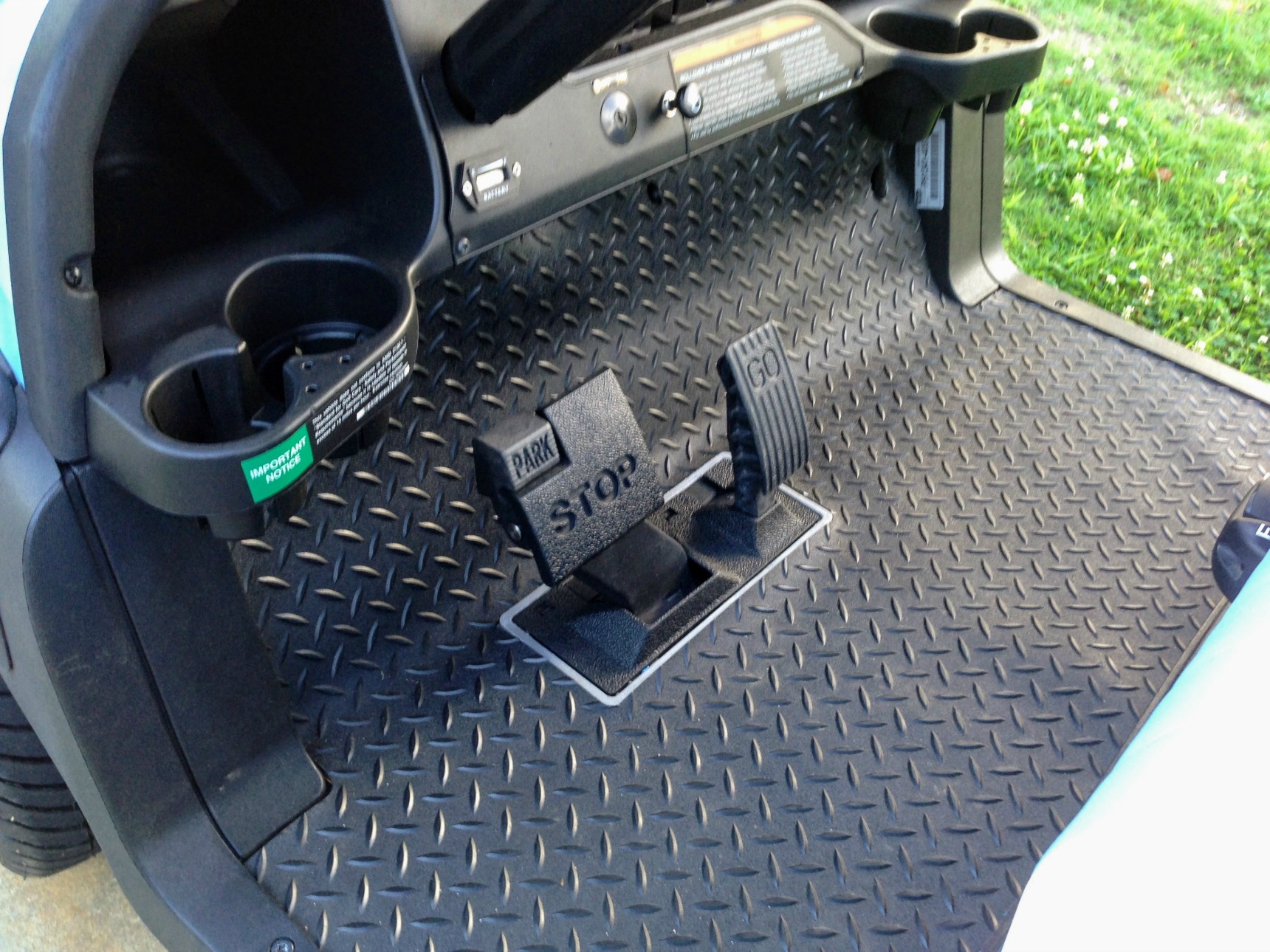 If you are finding that the mat slides when entering or leaving the cart you can prevent the floor mat from moving by helping the mat stick to the floor board.  First, the more you use it the better it will stick.
If you're currently experiencing cold temperatures in your area, the mat is going to slide until the sun can heat it up and naturally help it stick to the floorboard. In the meantime, you could apply grip tape to the floorboard and lay the mat on top of it.
---
Some links in the following sections are eBay or Amazon affiliate links, which means that if you purchase a product through them I receive a small commission. There is no extra cost to you. More details are on this page.
---
Check out the different golf cart mats that protect your floor when  golfing, hunting, or off-roading.  

Club Car DS/XRT Golf Cart RHINO Protective Rubber Floor Mat
Club Car Precedent Golf Cart RHINO Protective Rubber Floor Mat
Club Clean E-Z-GO RXV Gorilla Golf Cart Floor Mat
Club Clean Mats RM EZ GO TXT (Black)
New XTREME Golf Cart Mats
For a rugged, durable non-slipping floor mat that requires no tools to install consider the new golf cart floor mats by XTREME.  It will make cleaning your cart so easy!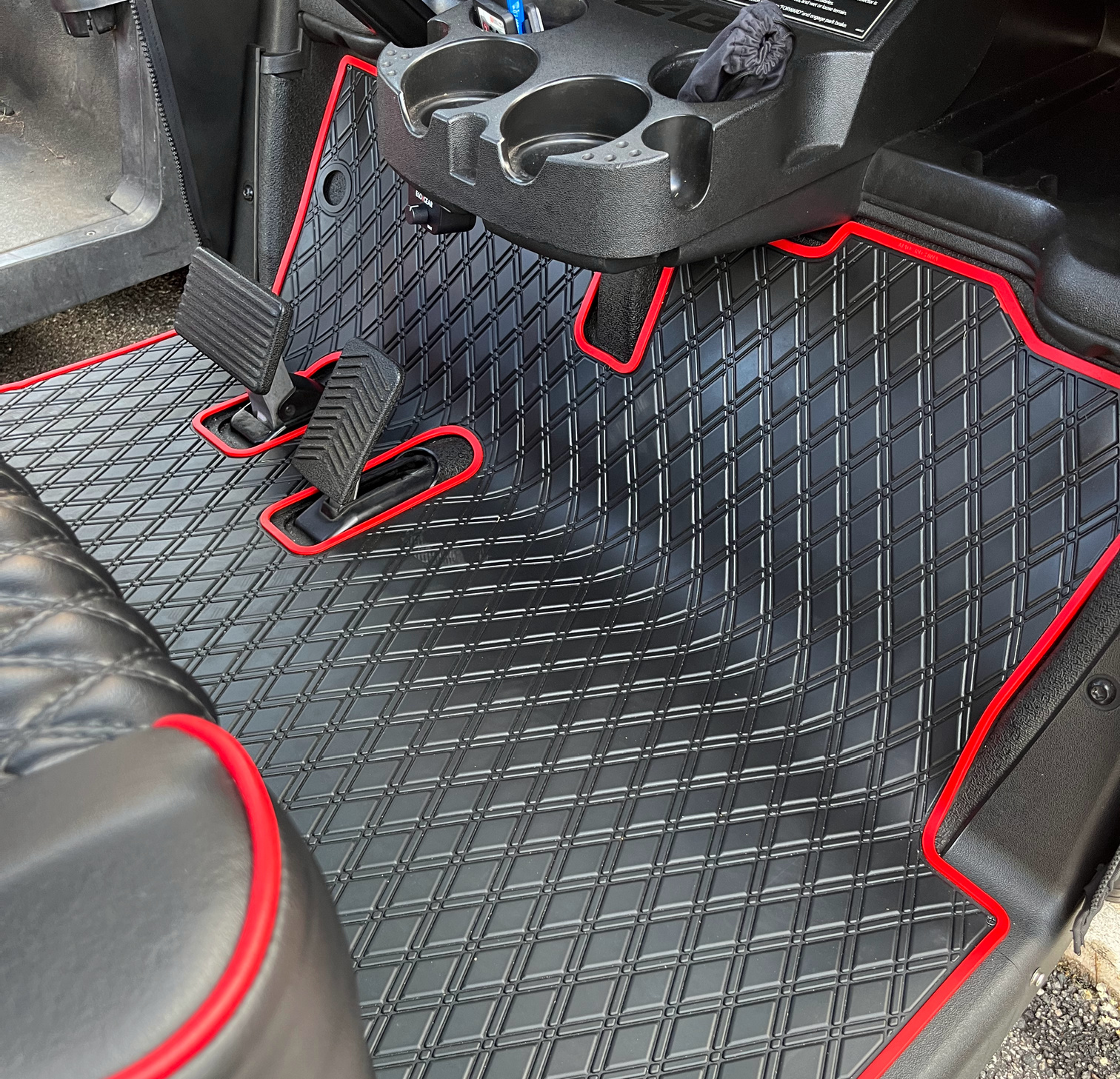 It lays down nice and flat but is easy to work with. 
Patented design of the floor mat and custom Xtreme Clip for retaining the mat (no tools required)
Full coverage mat from dash down to the base of the seat
Laser-measured for a snug fit around pedals and seat base
One-piece design; Rugged mat 8mm thick
Slip-resistant (non-slip) material; Signature diamond pattern channels away sand and water
 Choose from all black or black with blue, grey, beige, red or green trim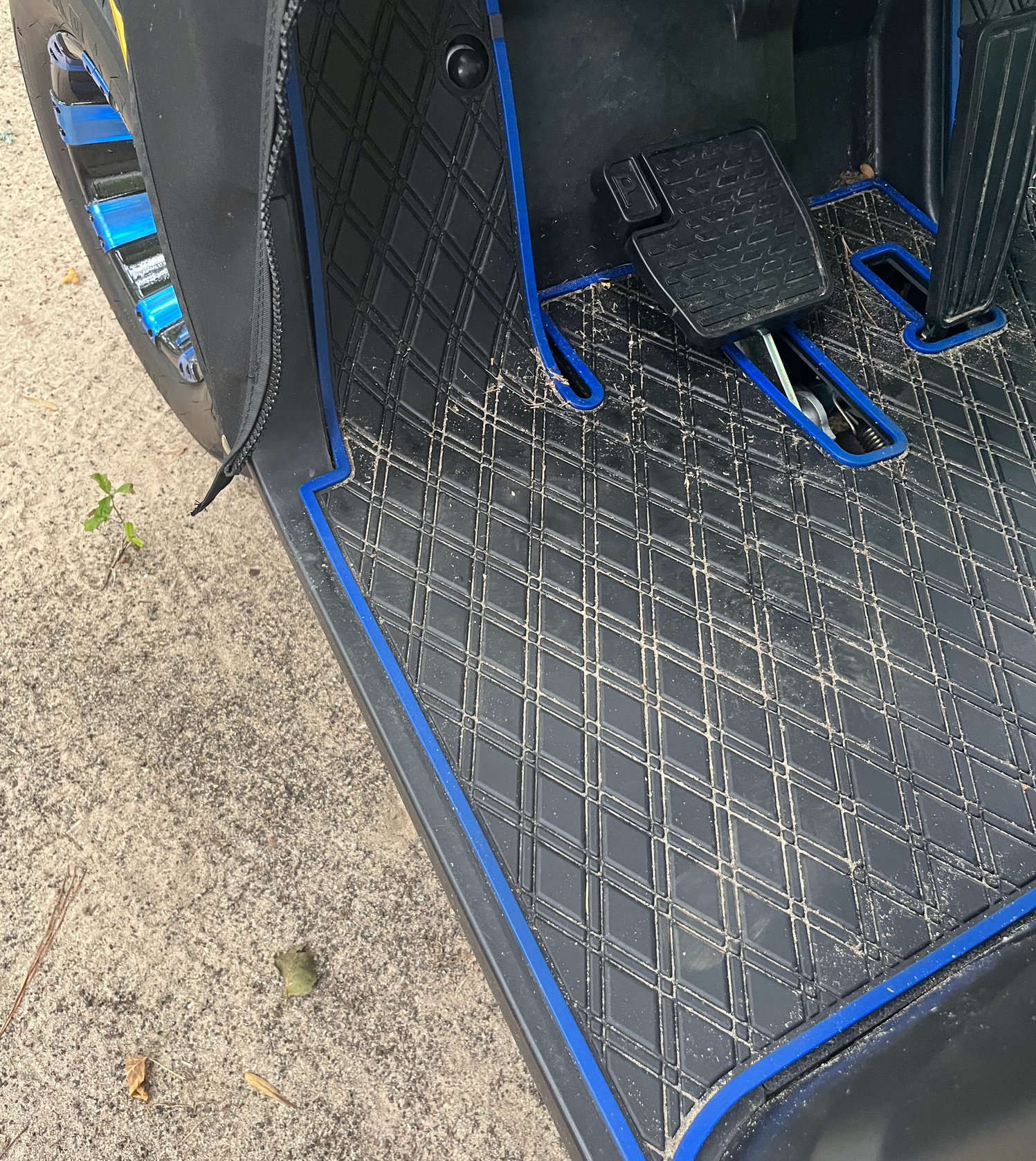 Your cart will look like new with this golf cart accessory.  Golf cart floors are configured differently depending on the manufacturer, model and year of the golf cart.  Be sure to select the one to fit your specific golf car.
Golf Cart Xtreme Mats
How to Clean Your Xtreme Golf Cart Floor Mat
Whether you use your golf cart for golfing, hunting or off roading, your golf cart floor mat will inevitably become dirty with sand, debris, or grass. Besides not looking so good, dirt and debris can build up on the mat and either grind down the mat itself, or cause friction between the mat and your golf cart's OEM flooring, resulting in wear and tear.  
A build-up of dirt and debris on your golf cart floor mat can also lead to the growth of mold and mildew. If the mat's not regular cleaned, it can  lead to your mat smelling musty or moldy and can potentially do long-term damage to your cart's flooring.  
Xtreme Mats recommends these 5 steps for cleaning your mat:
Remove the Mat from the Cart.   
Shake Off Or Use Compressed Air to Remove Loose Debris. 
Vacuum or hose down the floor mat for stuck on debris. If you have an outdoor hose, you can rinse the mat off with this, or use a shop vac or handheld vacuum. This is only really recommended if you have a lot of dirt, sand, or debris that is solidly stuck on that may be difficult to remove with hot soapy water and a scrub brush.
Soak the mat in soapy water and scrub it clean. Grab some alcohol-free automotive soap of choice and soak the mat in warm soapy water. Use a 

golf cart floor mat cleaning brush

 and apply light pressure to clean the mat thoroughly and remove any remaining dirt.

Rinse the Mat with clean non-soapy water, let it air dry, and reinstall.  While it may be tempting to put it in direct sunlight, we don't recommend doing this as it can cause your golf cart floor mat to fade. Once the mat is dry, you can reinstall it on your golf cart."
5 Steps to Cleaning Your Golf Cart Floor Mat by Xtreme Mats
Diamond Plate Golf Cart Floor Mats
Diamond plate mats add a custom look and feel to any golf cart.  Made of 1/8" thick diamond plate aluminum these mats require some installation and can't be removed like the rubber mats.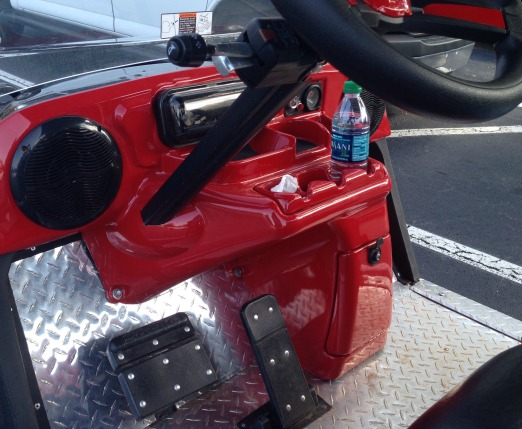 Depending on what cart you own the kit will include 2-5 pieces.  These kits are custom pre-cut, so no cutting is needed, and are specific to your golf cart make, model and year.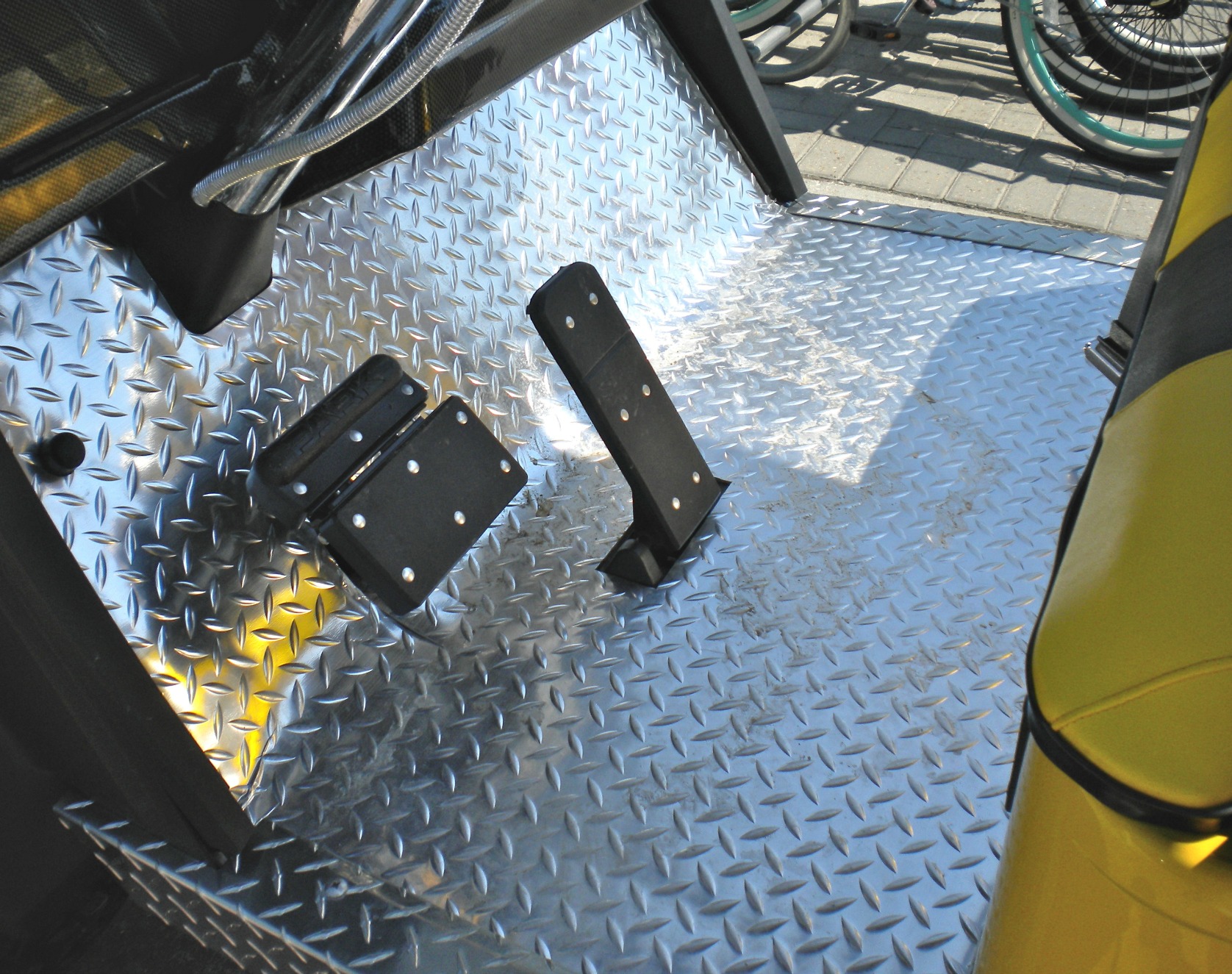 The tools you will need are a rivet gun, drill and a 3/16" drill bit.   A guide is provided for you to mark where the holes need to be drilled so that you don't drill into any wiring, bolts or moving parts. Rivets are provided with the kit.

Diamond Plate Golf Cart Floor Mats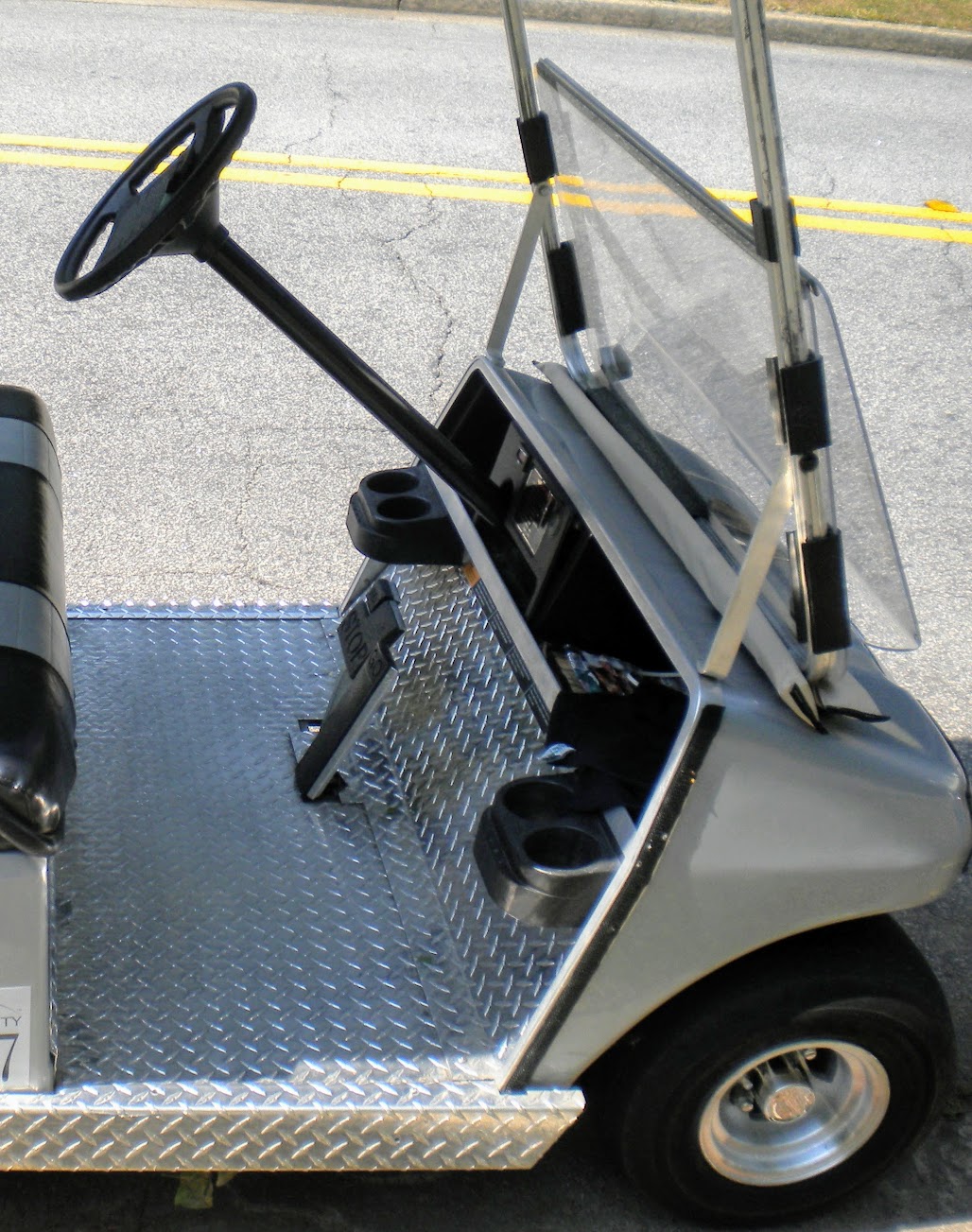 Diamond plate kits can be purchased in kits that include 2 Rocker Panels, Access Panel, Rear Bumper, Name Plate, Shock Cover, Axle Cover, Kick Plate, and Floor Mat.  Or you can purchase just the floor mat.  Select your model - a Club DS or a Club Precedent.

Diamond Plate Club Car Golf Cart Floor Mats
Protective Golf Cart Garage Mat
Battery acid spills are typical from electric battery fluid spilling over onto your garage floor. The acid will stain and damage your cement floor.  If you'd like to protect your flooring from stains and battery acid damage, place a universal floor mat under your cart. Also don't overwater your batteries.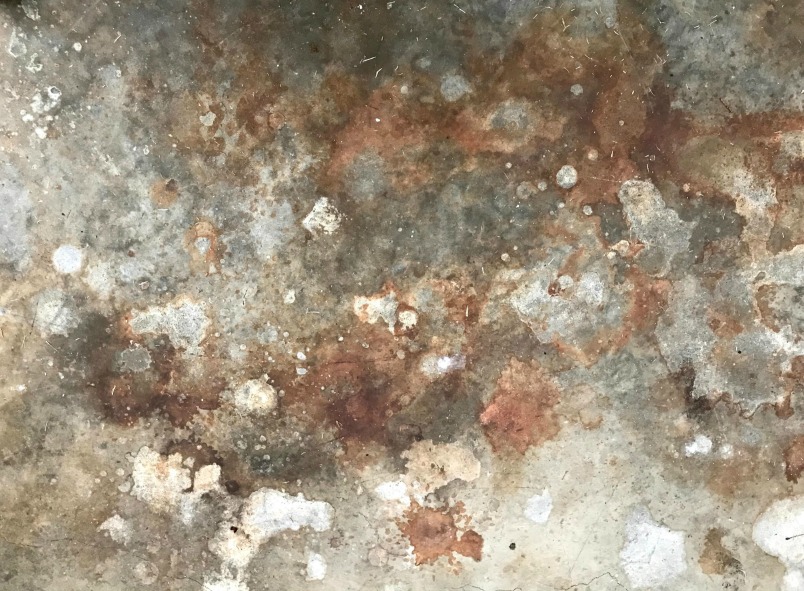 A large rubber mat is a protective mat that guards against battery acid, petrochemicals, most solvents, dirt and gasoline.  The fluids are collected in the upper layer and stay there so none of these chemicals will reach the cement floor.  Use a mild detergent to clean the mat and hose it off. 
The Club Clean Floor Protector measures 5' by 8.5' and can be cut to any size with a good scissors or utility knife.  The mat is lightweight - only 4 lbs which makes it easy to move or store.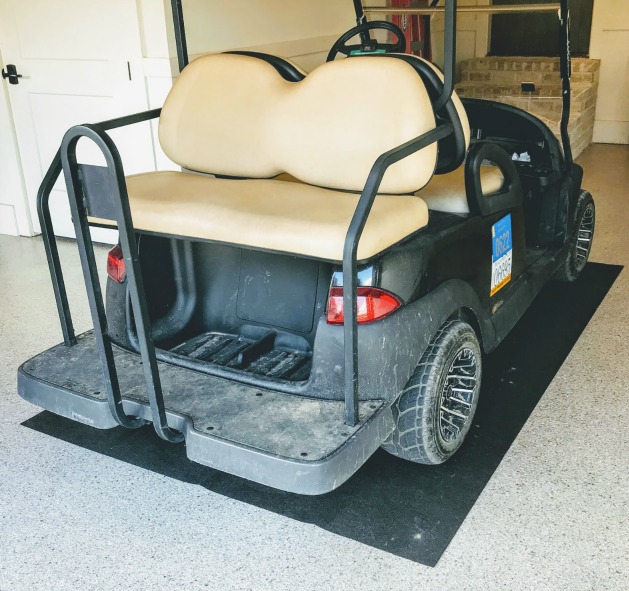 Keep your garage floor stain free ...
Club Clean Floor Protector - Garage Mat
Accessorize, customize and protect with golf cart floor mats that will give your cart a fresh new look and can be easily installed and cleaned.

Return to Golf Carts Etc. Home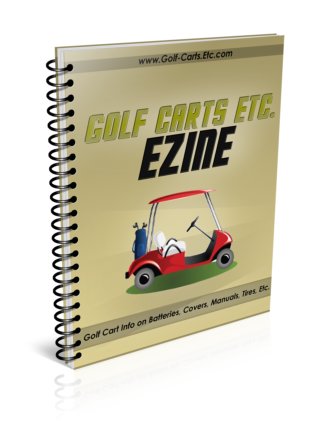 If you are interested in the free Golf Carts Etc. Newsletter you will find information and updates on:
√ Golf Cart Accessories and Products
√ Golf Cart Repair FAQ
√ Golf Cart and Battery Maintenance
√ Electric Golf Cart Reviews
√ Golf Cart Parts
√ Golf Cart Tires
.... and more. Your e-mail information will never be shared with anyone else. Simply sign up here: