Golf Cart Seat Belts
Golf Cart Accessory for Added Safety
Golf cart seat belts are an important safety feature for small children as well as adults. 
Protect Your Passengers

For those who use their golf carts for getting around a golf cart community, RV park or hunting grounds, an important golf cart accessory is a seat belt. A sudden stop or turn can quickly eject a rider that can lead to a serious injury or even death.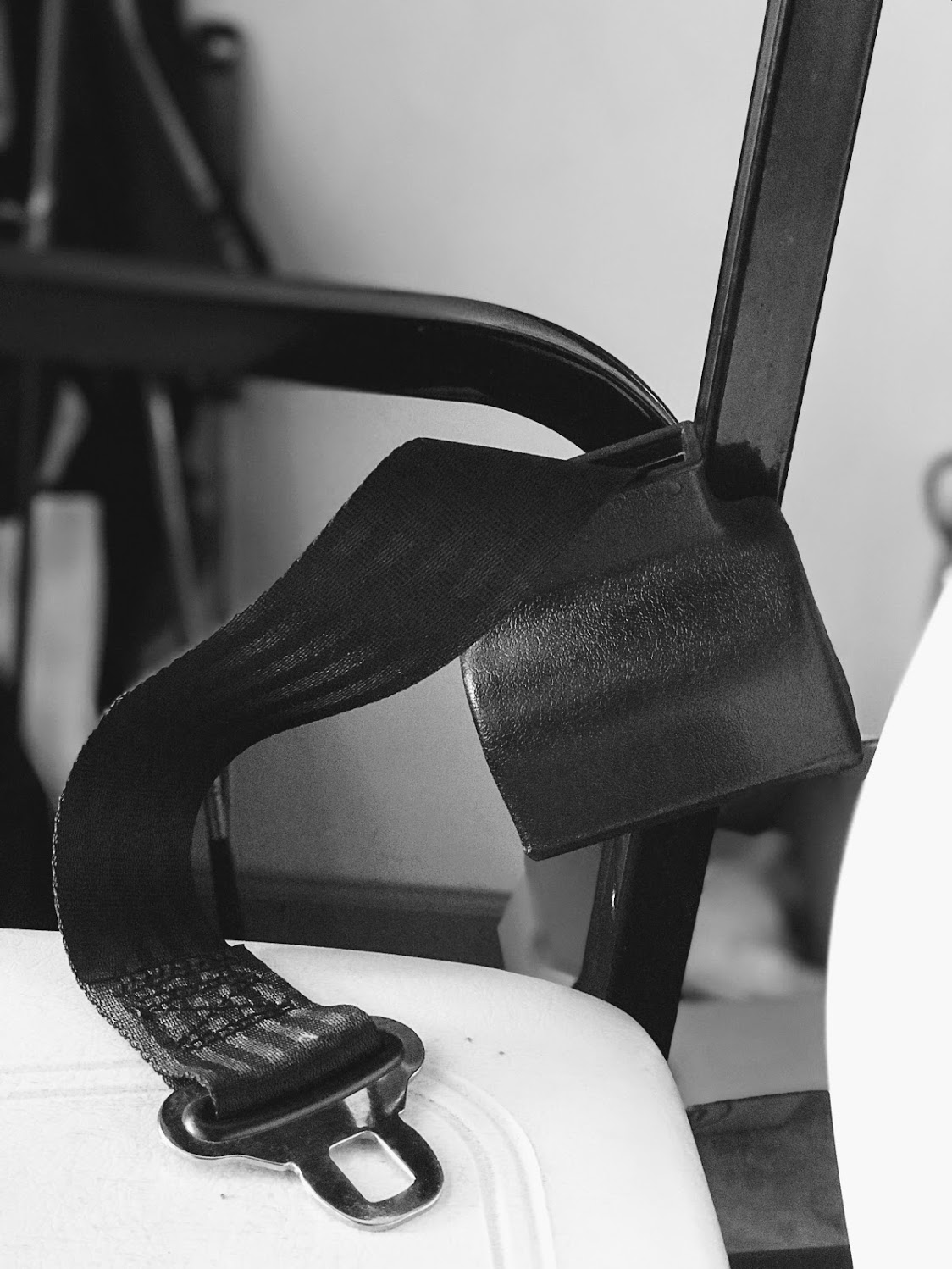 Here are the features you need to consider:
1. Retractable or non-retractable
2. A lift lever or a bush button style to release the belt.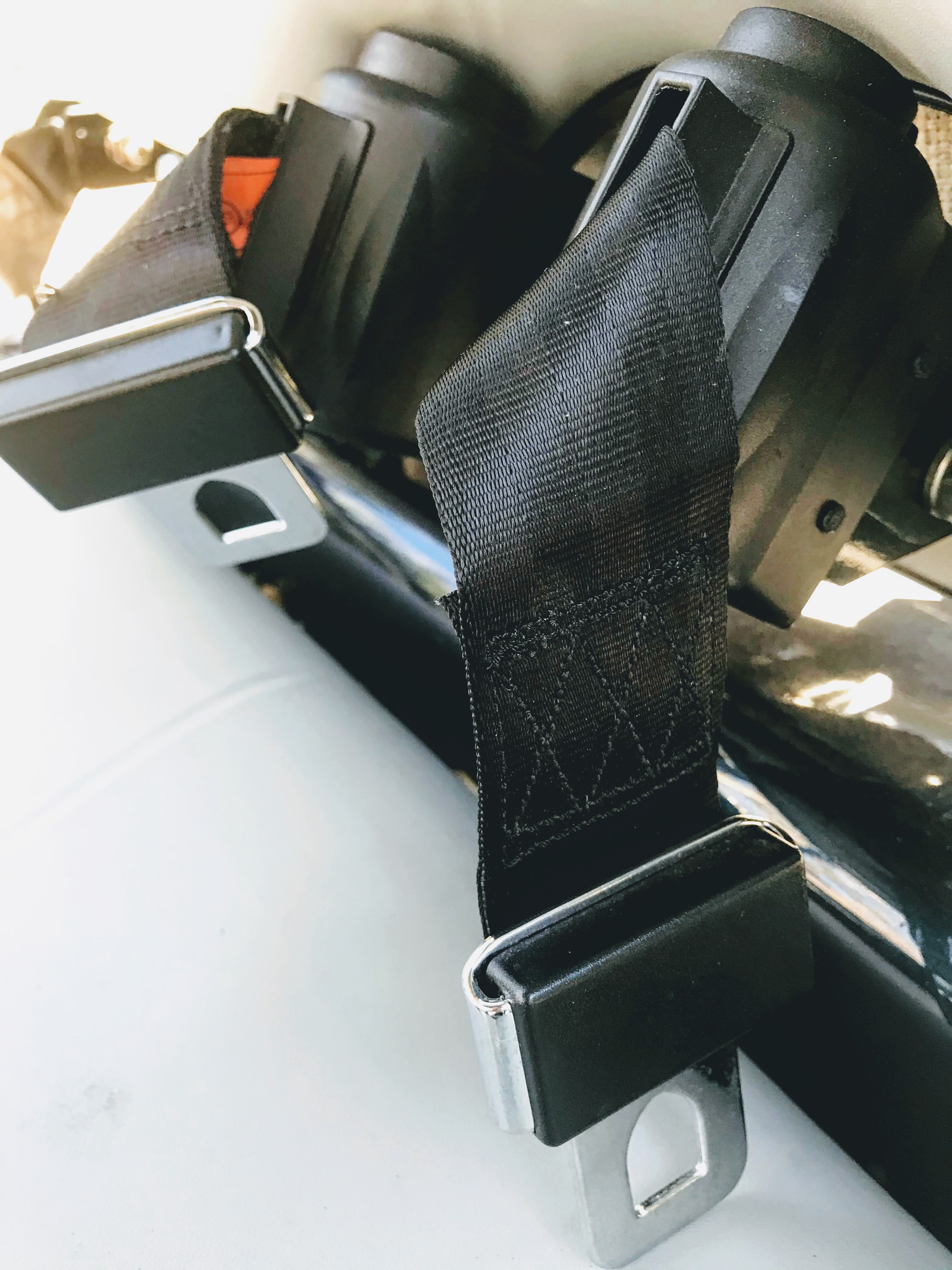 3. The seat belt length.
The most common sizes are belt lengths that can adjust to a maximum of 60, 74, 90 or 110 inches.
4. The number of seats
Seat belt kits come as sets for 2 or 4 passengers.
Golf car seat belts are universal - meaning they should fit almost any make or model golf cart. If you are installing them for the first time be sure you purchase the seat belt kit that includes the bolts.

Street Legal Golf Carts
If your golf cart is going to be used as a street legal golf cart, seat belts are required for every seat.
---
Some links in the following sections are eBay or Amazon affiliate links, which means that if you purchase a product through them I receive a small commission. There is no extra cost to you. Find more details on this page.
---
Seat belts can be easily added to the front or rear seats. You may need to purchase seat belt installation brackets.

The first accessory our daughter bought for her golf cart was front and rear seat seat belts. Our grandkids are always wearing seat belts when they ride on the paths.
Golf Cart Injuries
Did you know that there are around 15,000 injuries to golf cart riders in the US each year that require an ER visit? One of the main causes of injury is passengers being ejected from the golf cart and sustaining a head injury. Many of these injuries involve young children.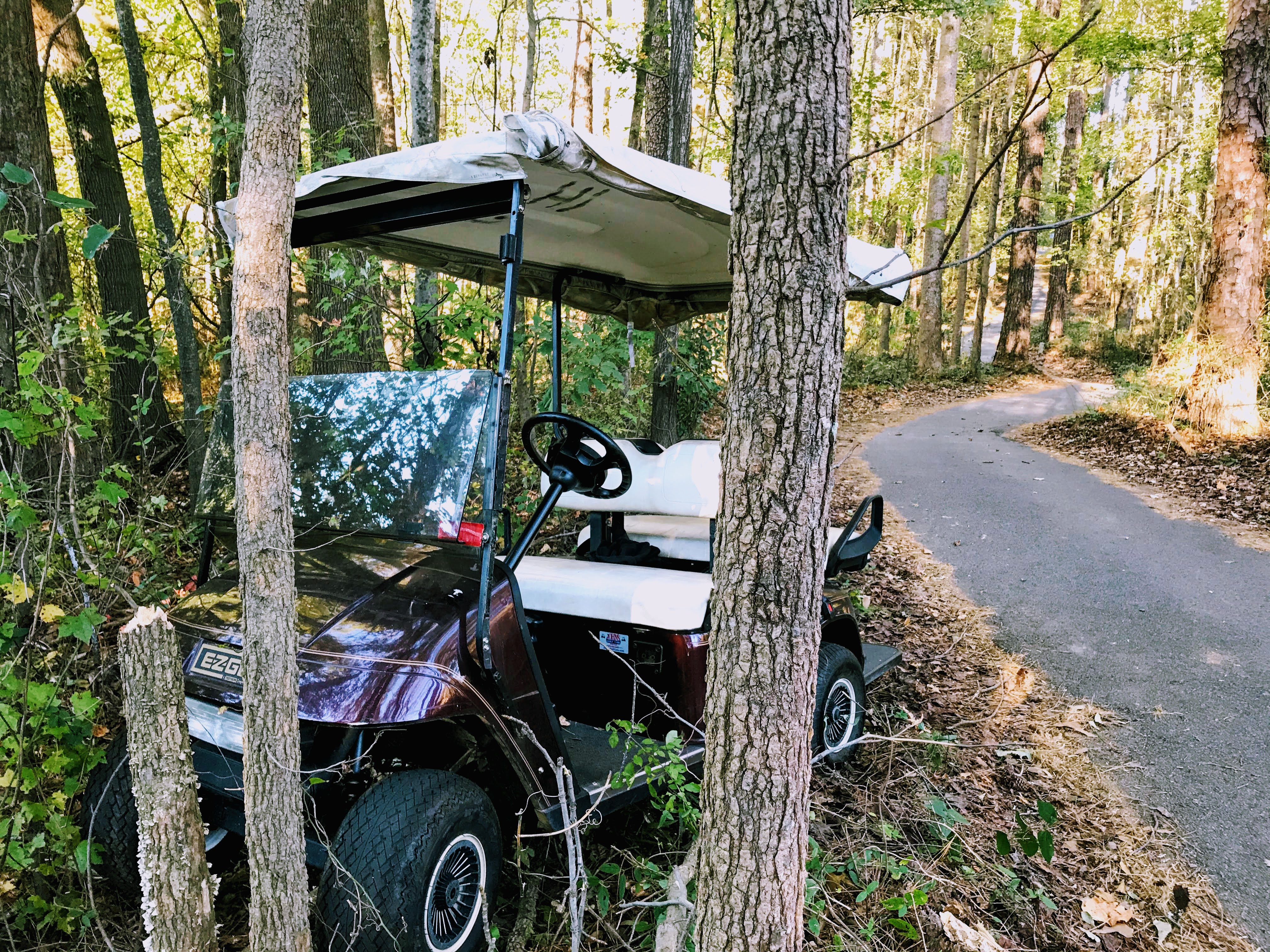 A fast moving golf cart that suddenly makes a left turn forces the passenger to shift right and can then lead to a sudden and serious fall out of the cart.
Because of the speed of the ejection, passengers who land on their head experience head trauma. There are many reports of children who have experienced traumatic brain injuries or have died from just such a scenario. Seat belts help protect passengers sitting in the back and the front from being ejected.
Golf cart safety is important when you live and do most of your traveling on the city golf cart paths.
2 Passenger Golf Cart Seat Belts
You can purchase a golf cart seat belt kit for two passengers that includes 1 universal brake, 2 retractable belts and all needed installation hardware.
AW 2 Universal Retractable Golf Cart 42Inch Seat Belts+ 35x6.9Inch Bracket Kit Compatible with EZGO Yamaha Club Car
4 Passenger Golf Cart Seat Belts
Here in Peachtree City there is a lot of golf cart traffic on weekends and before and after school. Many of the paths are bumpy and curvy. Always buckle kids in - whether they are sitting in the front or sitting in the back seat.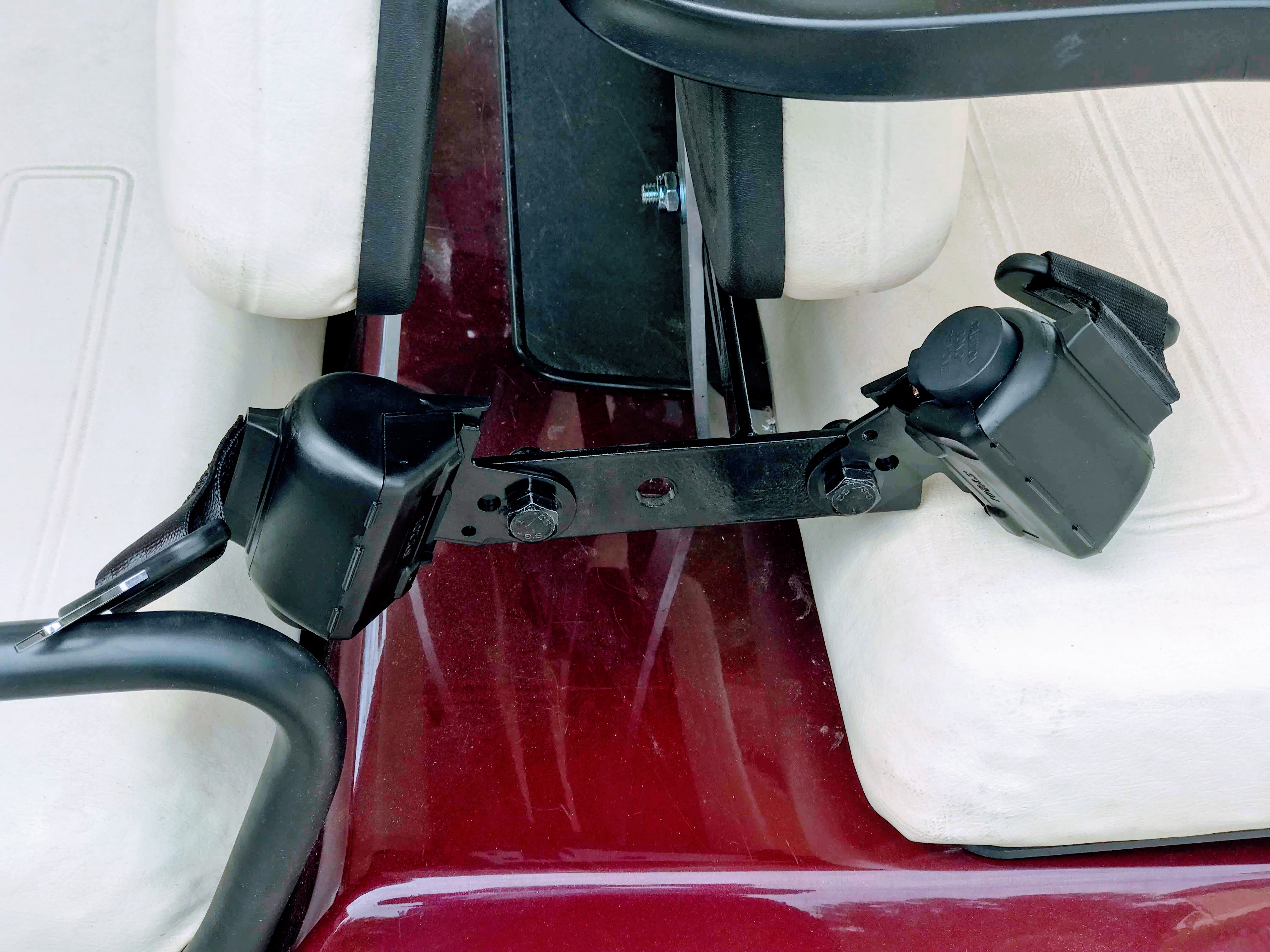 This picture explains why you want retractable golf cart seat belts - left hanging the flopping belts can do a lot of damage to your golf cart finish.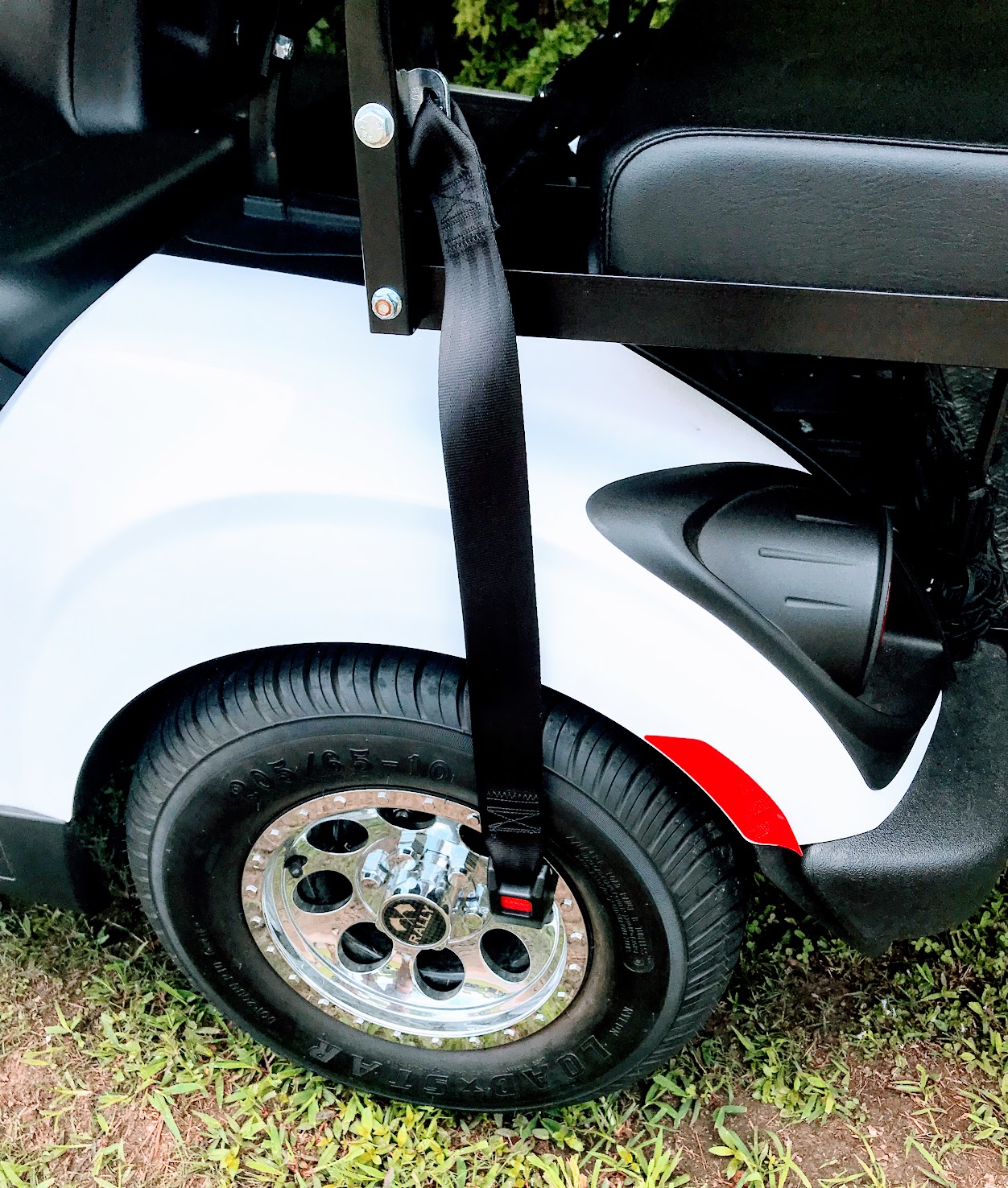 It is important to drive with caution and to stay on your side of the road. Be very cautious and slow down on curves.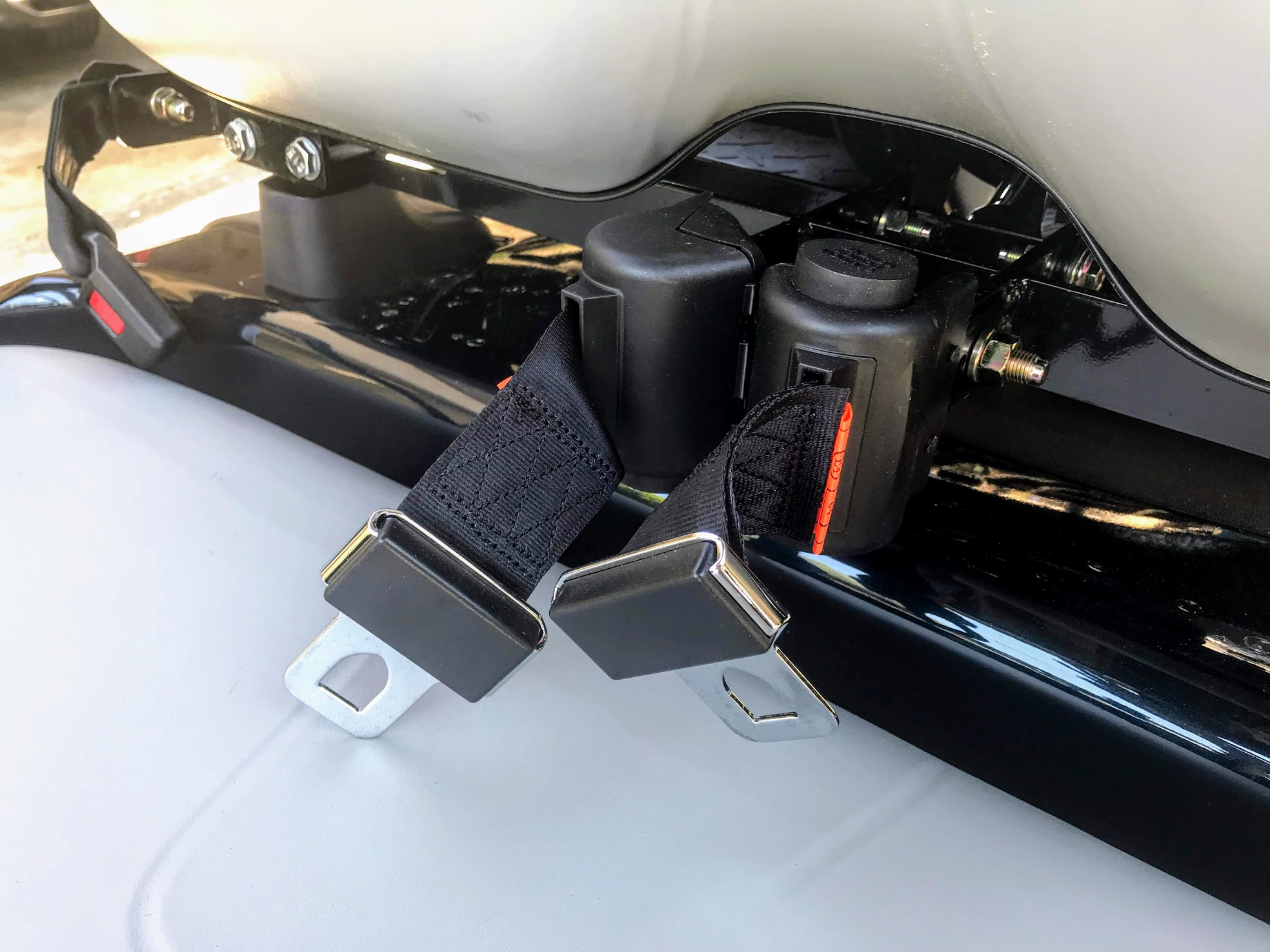 I bought my 4 passenger seat belt kit on line and installed them on my 2006 Club Car - I purchased the retractable belts that included the bracket. Go here to get yours:

10L0L 4 Passenger Universal Retractable Golf Cart Belts Kit 42" with Belts Bracket Kits 35" x 6.9" Fits EZGO Yamaha Club Car TXT RXV DS Precedent and Others
Consider golf cart seat belts an essential golf cart accessory. Keep your passengers safer from sudden turns or stops with golf cart seat belts. 
Go from Golf Cart Seat Belts to Golf Cart Seats

Return to Golf Carts Etc. Home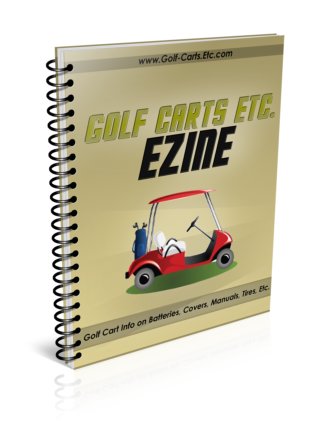 If you are interested in the free Golf Carts Etc. Newsletter you will find information and updates on:
√ Golf Cart Accessories and Products
√ Golf Cart Repair FAQ
√ Golf Cart and Battery Maintenance
√ Electric Golf Cart Reviews
√ Golf Cart Parts
√ Golf Cart Tires
.... and more. Your e-mail information will never be shared with anyone else. Simply sign up here: