Club Car Electric Golf Carts
Club Car electric golf carts are one of the top three golf carts that run on deep cycle batteries rather than gas. The batteries are recharged after each use with an electric battery charger - which means it is a zero emissions vehicle.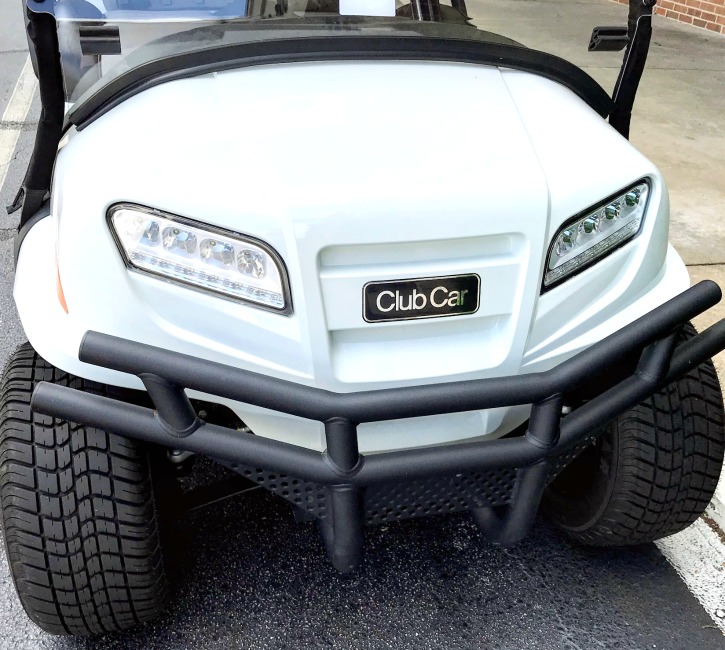 The company is based in Augusta, Georgia home of the Masters Golf Tournament and was purchased by the industrial firm Ingersoll Rand in 1995. As an owner of Club Car electric golf carts for almost 20 years it is my first choice whenever we are replacing or upgrading our golf cart.  Perhaps you are in a position like my friend who just moved to the golf cart community the Villages in Florida - and wondering if you should go gas or electric. Electric offers the advantages of a quiet peaceful ride without having to sacrifice distance or power.  It is less expensive to run than gas and there is less maintenance.
For personal use their are now several options to choose from.  They are:
DS Club Car Electric Golf Carts
Named after it's designer Dom Saporito and was introduced in the late 1980's.  You can tell which model it is by the front design. The picture below is of a 2008 Club Car DS.

Club Car DS model years include two distinct designs.  They are:
Club Car DS made in the years 1982 - 2000.5 can be identified by two separate seat backs, silver aluminum roof supports with the serial number just under the passenger side glove box.
Club Car DS made in the years 2000.5 to present have a one piece seat back, black roof supports, and a serial mumber on a sticker located just behind the accelerator pedal mounted to the frame.  The Club Car DS model has been discontinued but there are many used ones in circulation. 
Precedent Club Car Electric Golf Carts
After five years of research the newer Precedent model became available in January 2004. The rounded front cowl was a big design change for Club Car. It uses six 8 volt batteries for a total of 48 volts.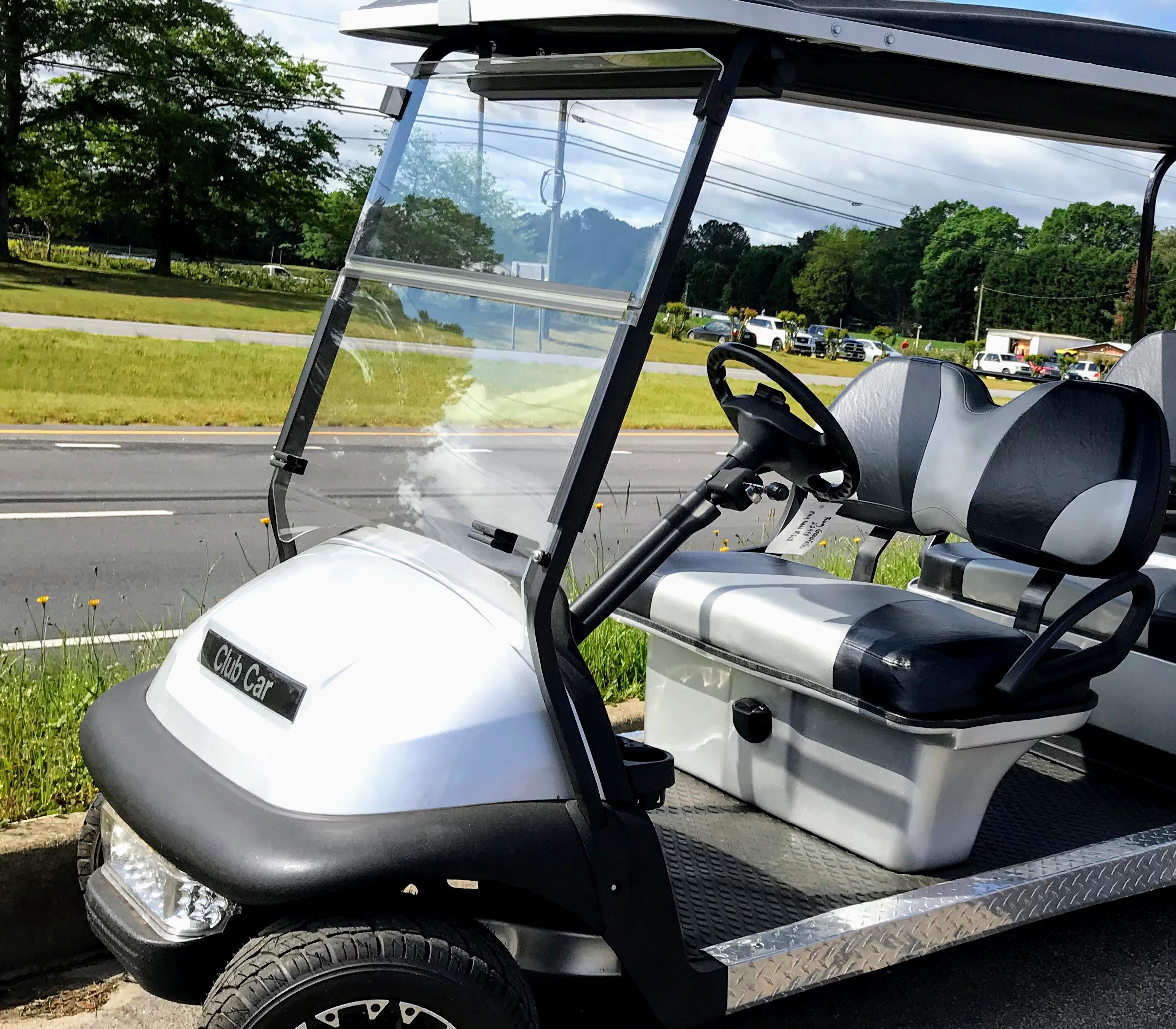 The Precedent Stretch Kit is a new way to add seats. Rather than rear facing seats, this dealer-installed kit adds two forwarding-facing seats.  As you can see from the pictures this design has a 360 degree wrap around bumper.
Built on an aluminum frame, AlumiCore, rather than steel, provides the benefit of being rustproof, even in salt air.  Club reports that this frame is more impact resistant and enhances the stability of the ride.
Villager LSV Club Car Electric Golf Carts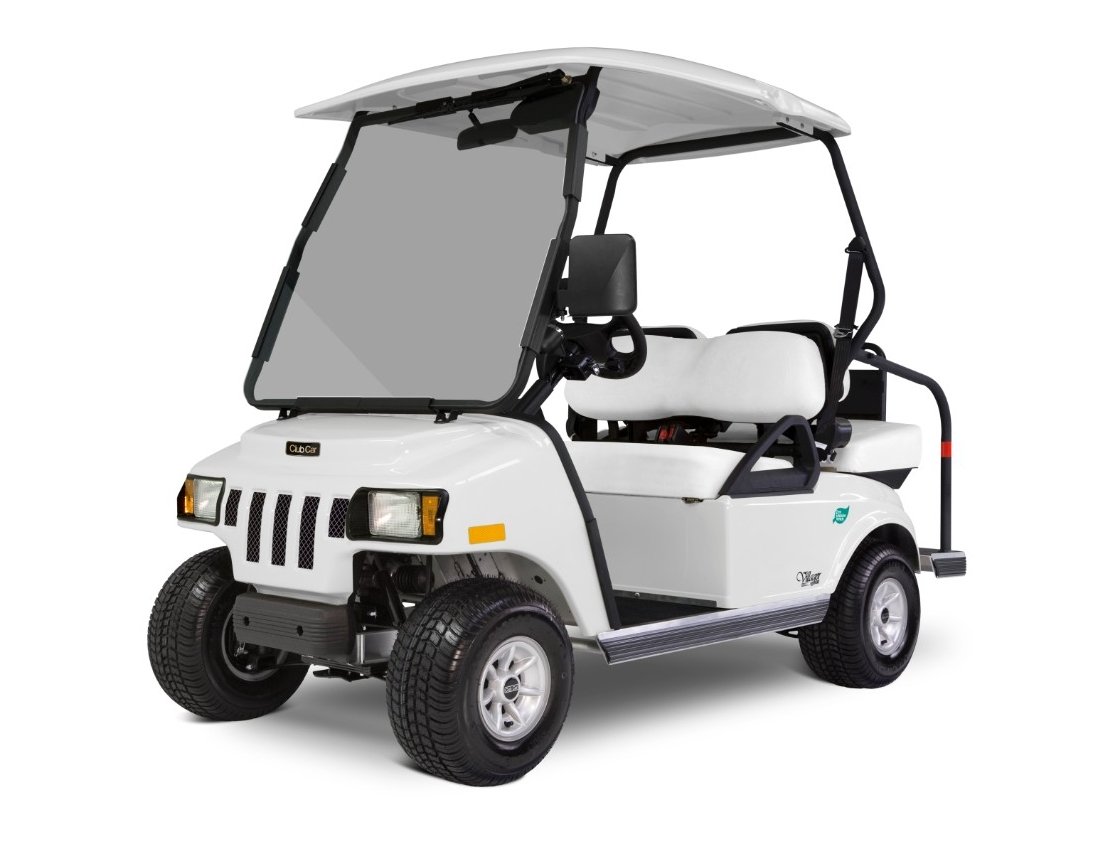 The newest cart introduced on Earth Day in 2010 is a Low Speed Vehicle (LSV). This electric vehicle meets federal regulations that allow the vehicle to be driven on public roads with speed limts of 35 mph or less.

All of the Club Cars are available as 2 or 4 passenger vehicles and feature an all aluminum rust proof frame
Onward Club Car Electric Golf Carts
The Onward Club Car model is available as a 2, 4 or 6 passenger cart.

Golf cart lithium batteries are an upgraded option which provides the benefit of being maintenance free.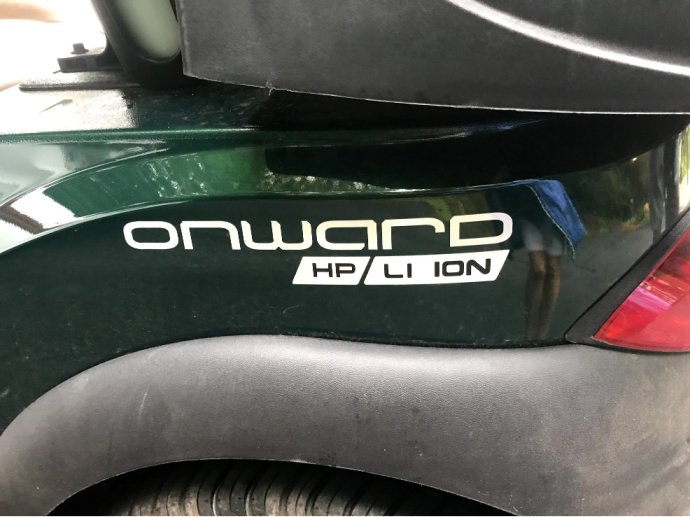 A high powered motor and electronic controller makes hill climbing a breeze and the aluminum aircraft quality frame will not rust or corrode.

Club car electric golf carts are a major player for golf cart fleets and for residents of golf cart communities providing reliable performance, durable components  and a comfortable ride. 
Go from Club Car Electric Golf Carts to Electric Golf Carts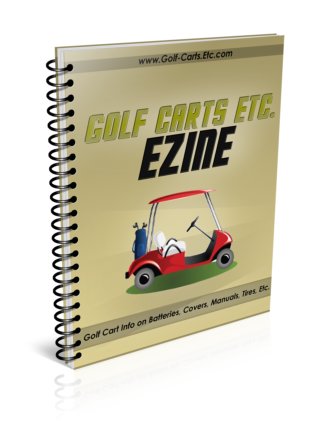 If you are interested in the free Golf Carts Etc. Newsletter you will find information and updates on:
√ Golf Cart Accessories and Products
√ Golf Cart Repair FAQ
√ Golf Cart and Battery Maintenance
√ Electric Golf Cart Reviews
√ Golf Cart Parts
√ Golf Cart Tires
.... and more. Your e-mail information will never be shared with anyone else. Simply sign up here: